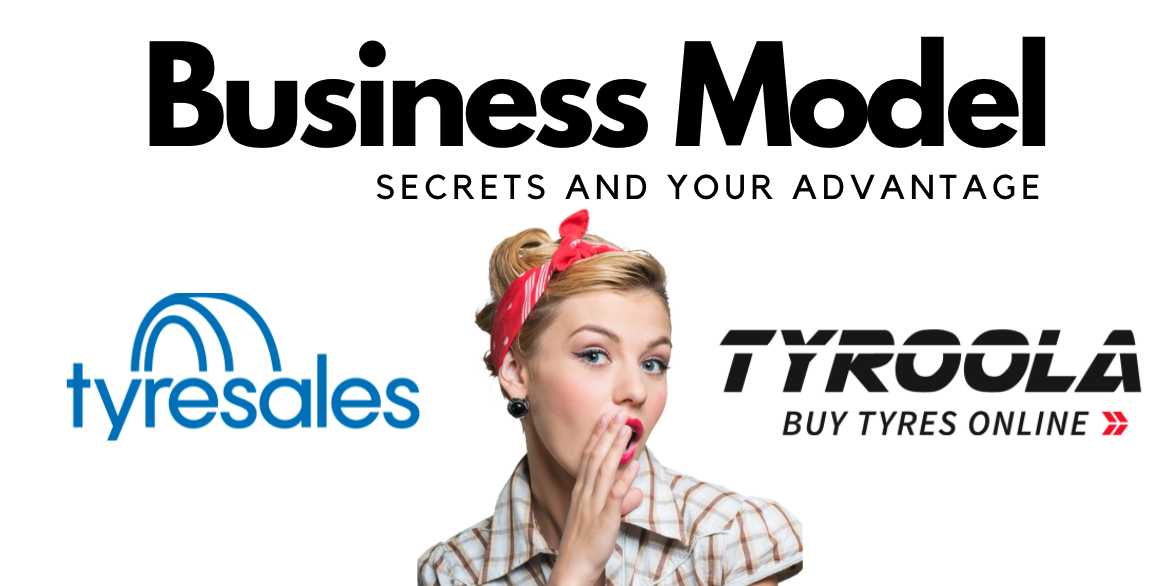 Reading time: 5 minutes.
Legend:
TS = www.tyresales.com.au
TR = www.tyroola.com.au
Why do customers shop with Tyresales.com.au despite their terrible value proposition compared to bricks and mortar stores like yours?
Why has Tyroola.com.au been able to take a decent chunk of market share, despite having a highly complicated business model which is hard for customers to use Vs going to their local store?
For example, think about how much harder it is:
Pre-payments online
Finding tyre sizes.
Dealing with fitment centres.
How shipping times affect conversion.
Recommending the best tyre to suit the customer's needs.
Customers not being able to speak to the person working on their car before purchase.
Customers hate these obstacles, but they still buy off them, why is that?
Well, the answer is surprisingly simple and boring.
TS+TR are available 24/7 and can capitalise on impulse buying when consumer intent is highest.
More convenient than phoning or visiting many stores for availability and pricing.
They are transparent in their pricing when some retailers choose not to be.
Tyre retailing competition is low online because most retailers do not advertise on Google.
Backstory, How Tyresales & Tyroola began.
For a digital entrepreneur, the tyre industry ticked all the boxes for online disruption.
1. A scalable nationwide E-commerce business was very possible.
2. An Industry that was largely unorganized and unwilling to change to digital.
3. No digital competition from the existing players.
4. A commodity-based industry (people must have tyres like fuel or electricity)
5. Multi-billion dollar market was ready for a change.
A large gap to be filled.
TS & TR exist because the multi-billion dollar tyre industry did little to take advantage of changing consumer spending habits. The opportunity was too good to pass up.
Their websites filled a big gap in the market when online shopping was gaining traction, then many in the tyre industry did something astounding and responded by mostly doing nothing. A small few made websites but the majority of dealers to this very day don't even have up to date Google business or social media channels, both are low cost or free and will give you an online presence.
Most astoundingly, the online market was basically given away for free.
The unbelievable part and still a huge advantage to these two companies even to this day was that 99% of all retailers did not even play a defence game when these companies launched, instead of many stores helped them by fitting tyres! (Read twice!)  while complaining about their industry being disrupted at the same time.
Many more retailers who won't fit tyres for TS or TR also thought these internet startups would go away, customer loyalty is real and all they needed. They responded by doing nothing! Not even listing their business on free online directories.
Still today TS & TR are mostly unchallenged, retailers have many choices to get an online presence for free or low cost, Auto Hero is a good example of this.
How to win online.
The Internet is about two main principles.
Relevance – You search for tyres, you land on a tyre-related website in your area.
Convenience – The website you visit is easy to use, well designed for a positive outcome for the shoppers time.
If you have these two elements online, you have a channel that people will use to connect with you.
Tyre Sales is very relevant on the internet, according to their website they have 400,000 tyres for sale and convenient because no matter who visits their website they will have a tyre that suits their needs and budget all available with a few days wait for shipping.
However, TS & TR have their strengths & weaknesses.
1. TS & TR Strengths
They are willing to work smarter on admin tasks and invest online and fight dirty for digital market share.
2. TS & TR weakness
Pre-payments online
Dealing with fitment centres.
Shipping times that affect sales conversions.
Recommending the best tyre to suit the customer's needs.
Customers not being able to speak to the person working on their car before purchase.
Here is why these hurdles are hard obstacles to overcome.
Shipping – A customer needs tyres now, waiting for more than a few days can be too long.
Payment – A customer doesn't like to prepay on any website. Esp high-value items like tyres.
Trust – A customer wants to speak with the person working on their car, but can't with TS & TR.
 "Even with these hurdles, TS & TR sell a boatload of tyres"
Want to win back market share?
You can, but you'll need to dilute their market share with an online presence.
Think about the implications if all Australian tyres retailers got their online presence and marketing only 10 or 20% right, what would that mean for TS & TR?
They would have no business, their market diluted overnight.
Fast Fact:
TS & TR businesses survive off the fact the vast majority of retailers are ignoring internet shoppers
So, what can you do to take action today?
Get an online presence, go where the customer is.
Set up a Google business page, they are free!
Create and maintain a Facebook page, these are free and low costs too.
Create a website, more expensive but it doesn't have to be fancy, just relevant!
Set up a Auto Hero account.
Summary
Online is here to stay, you don't need an expensive website to benefit from online, but not having "Multiple online channels" will eventually be a fatal mistake.
Your online goals should not be to sell tyres but to get your phone ringing so you can close the sale to take advantage of the weakness of these digital players.
I hope you found this article provoking, but helpful.
If you want to know more, just email or call me anytime.
Happy Retailing.
Tim Ioramo
Dealer Success!
autohero.com.au
"Your Unfair Advantage"
M: 0410 11 22 11