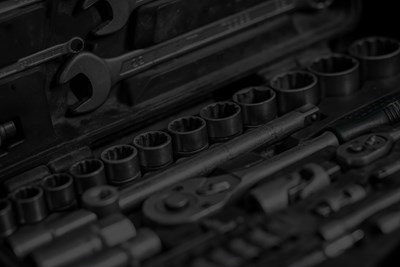 Auto Electrician
Quickly Compare Prices From Auto Electrical Repair in 3 quick steps
2
Stores bid for you work.
3
Pick a deal that suits you.
Your enquiry has been sent to local dealers
---
Need something else for your car?
Get quotes from mechanics
Logbook service, brake repairs and more
Need wiper blades?

Buy premium wiper blades for your car
Compare vehicle loans
Compare loans from 70+ lenders
Get Auto Electrical Repair Quotes
Local Experts will Reply with Pricing or Advice
The highest rated automotive booking site for a reason!
"We only work with the best verified mechanics and tyres shops"
Speak Directly to Local Shops Now!
Book now, pay later



Auto Electrical Repairs
The automotive industry has changed a lot in the last 20-30 years. In the past, vehicle's could often be fixed with purely mechanical tools - but now, the latest diagnostic equipment is required to interface with a car's electronics.
While this means cars are getting smarter and more economical - it also means there are more electrical issues that can go wrong. This is where auto electricians play an important role.
At Auto Hero, we have partnerships with the best auto electrical professionals - so we're well placed to talk you through some typical vehicle electrical problems and how to make sure you get a good deal if you need auto electrical repairs.
How much do auto electrical repairs cost?
Auto electrical repairs can be so varied that it's difficult to even estimate what a bill might be. Some issues will be very quick fixes - replacement fuses for instance - whereas other fixes could be significant, especially if you have issues with starter motors or batteries.
Not knowing how much a repair should cost can sometimes feel worrying - especially if you've had a bad experience with a workshop before. Don't worry though, Auto Hero gives you peace of mind by finding quotes from a range of trustworthy auto electricians.
With just a few details from you, we'll be able to connect you with skilled technicians, You'll be able to compare everything you need to know - from how close they are right through to the price they quote. What's more, you can rest assured in the knowledge that you'll get top quality service from each and every one.
What is an auto electrical system?
Your vehicle's auto electrical system is wide an varied - but at its core are engine and body control systems that monitor everything from speed, engine temperature, crank and cam-shaft operation, air temperature, transmission function, and much more.
These core systems all report information back to the car's CPU - which then makes adjustments to the mechanical systems within the car according to what's needed. If there are any faults, they are registered with the CPU and can be dealt with - either urgently or as part of your next service.
What how does an auto electrician diagnose problems?
Like any professional working on your vehicle, an auto electrical professional will almost always start with a visual inspection of the parts of the electrical system they can access.
From there, they will use diagnostic equipment to check that connections are intact, sensors are working as they should, and the right amount of voltage is running through the vehicle's systems.
This approach rules out the most simple, easily remedied problems first - after all, it would be a colossal waste of effort to be working on wiring looms and harnesses only to find out that a fuse was blown.
Through detailed and methodical testing, a good automotive electrician will be able to narrow down the problem - focusing on problem parts or systems. With these identified, they can then look at replacing or repairing the components that are causing your issue.
Some signs that you have auto electrical issues
Today, vehicles have a massive range of electronics - from the electric elements of the engine, right through to supplementary systems, like the sunroof, windows, air conditioning, or even phone charging ports.
Problems with any electrical system in the vehicle could indicate that you need the advice of auto electricians - but some of the most typical problems include:
Your car isn't starting
The central locking system isn't working properly
There is damage to the ignition switch or locks
The car battery seems to be dead
You think the starter motor isn't working as it should
The battery doesn't seem to charge
The battery warning light is showing on the dash
The 'check engine' light is showing on the dash
The battery cables are loose or corroded
There is a blown fuse
Quality service for any make and model
We work with a range of auto electrical service providers - and some specialise in certain makes and models.
From Toyota, Ford and Holden technicians - through to European specialists who work with VW, Audi, BMW, Mercedes Benz, and more.
Every Auto Hero auto electrical partner works with the latest diagnostic equipment, so you'll get expertly fitted parts and trustworthy service without paying main dealer prices.
Need auto electrical services ?
If you're looking for help from an auto electrical service near you, Auto Hero makes it quick and simple.
Just let us know a little bit of information about your car and we'll do the rest. We'll find a range of quotes from professionals near you - then you can choose the one that you like the look of. You might decide that the lowest price quote is the one for you - then again, you might decide that there's a better location - or you might like the look of another companies reviews.
Whoever you choose for auto electrical repairs, you can be 100% confident that you'll get get trustworthy, professional servicing from a fully equipped electrical specialist in your area.