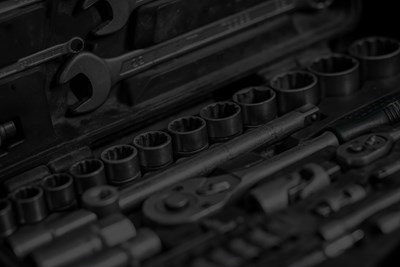 Mobile Tyre Shop
Quickly Compare Prices From Find a Mobile Tyre Shop in 3 quick steps
2
Stores bid for you work.
3
Pick a deal that suits you.
Your enquiry has been sent to local dealers
---
Need something else for your car?
Get quotes from mechanics
Logbook service, brake repairs and more
Need wiper blades?

Buy premium wiper blades for your car
Compare vehicle loans
Compare loans from 70+ lenders
Get Find a Mobile Tyre Shop Quotes
Local Experts will Reply with Pricing or Advice
The highest rated automotive booking site for a reason!
"We only work with the best verified mechanics and tyres shops"
Speak Directly to Local Shops Now!
Book now, pay later



Mobile Tyre Shop
There's never a good time to get a flat tyre and there certainly aren't many people who look forward to losing half a day waiting for new car tyres to be fitted.
This is exactly why Auto Hero works with businesses across Australia that offer a mobile tyre fitting service. We'll help you find the right tyre and a fitter that will come to you, whatever you need and wherever you're based.
In this quick guide, we'll explain everything there is to know about using a mobile tyre service, including what they offer, the kinds of locations they can attend, and some of the frequently asked questions a mobile tyre shop team will get.
Safety warning
Before we explore getting new tyres fitted, there are some important points to make.
Do not drive on a flat tyre or a tyre that is illegal.
Driving on a flat or illegal tyre is extremely dangerous and even the most experienced drivers will not be able to control the vehicle. If you get a flat or lose tyre pressure, you should put over somewhere safe and fit your spare wheel (or use your puncture repair device) safely out of the way of traffic.
You'll be able to find instructions on how to do this in your owner's manual.
Be aware of any speed limitations if you are fitting a spare tyre. Spares are often 'space saver' wheels - thinner and smaller than your normal wheels. They almost always have a range and speed limit that you should abide.
What is a mobile tyre shop?
A mobile tyre shop is a business designed to bring buying new tyres to you.
Rather than taking time out of your schedule to take your car to a workshop, a mobile tyre shop will operate from a specialist vehicle - driven by a tyre fitter and equipped with everything needed to fit the right tyres for your vehicle.
Mobile tyres for all kinds of vehicle
Our mobile tyre shop partners can provide new tyres for a huge range of vehicles, including:
Passenger vehicles
SUVs
4x4s
Trucks
and more
How does a mobile tyre shop work?
Using a mobile tyre shop through Auto Hero is just as easy as using a drive-in tyre centre.
Step 1. Search for a quote from a mobile fitters near you
Getting a quote on Auto Hero couldn't be easier. Let us know your location and some contact details - then we'll do the rest.
We'll show you all the tyre experts near you. Then, you're free to explore reviews, prices, and locations to find the one that's right for you.
Step 2. Confirm a booking time
At Auto Hero, we don't take any commission or charge you anything for using our service. This means you'll deal directly with the mobile tyre shop you've chosen - so there's nothing standing in the way of great communication and great service.
At this stage, the mobile tyre service may ask for some additional information - such as a convenient appointment time, tyre size and any addition details they need about your car. This means you also have a chance to ask any questions or get unbiased advice about your next tyres.
Step 3. Have your car ready
With your booking confirmed, the next step couldn't be easier - simply have your car ready when it's time for your booking!
Whether that's at home on your drive, in your work car park, or anywhere else that's convenient. As long as your tyre fitter has safe access to your car, you can expect exceptional service wherever it's needed!
Can mobile fitters provide tyres from major brands?
Yes. Mobile tyre fitters have access to the same wide range of tyres as any tyre shop. What's more, they'll often be able to provide the best prices too - since their overhead costs are greatly reduced compared to many large tyre outlets.
How long does mobile tyre fitting take?
On average, a new tyre visit will take between 30-60 minutes - but it really depends on how many tyres you're having replaced. Don't worry though - aside from collecting your keys, the professional team member that comes won't have to disturb you.
The tyre service you choose from the quotes we provide will be able to give you exact timescales.
What will happen on the day?
Typically, a mobile tyre fitting service experience will be similar to this:
Checking the vehicle location
Mobile tyre fitters are used to working in tight locations - but just to be sure, they'll check your car's location when they arrive to make sure it's suitable.
The area you've parked in will need to be accessible for a tall van - and they'll need to be able to park fairly close to your car (usually within around 10-15 meters). Your fitter will require around 75cms of space on either side of your vehicle to safely fit your tyres.
Current parking space not quite right? Don't worry - your fitter will be happy to move your car and put it back!
Fitting the tyres
With your car someone suitable and safe, the fitter will remove your wheels, take the old tyres off, then mount and inflate your new car tyres.
They will also 'balance' the tyres too - making sure the weight of the wheel is distributed evenly to prevent shaky steering when you're driving.
Checking your old tyres
By taking a look at the tyres that have been removed from your vehicle, the fitter will be able to give you a good idea of whether any additional work is required.
Sometimes, tyres that are removed will show uneven tyre wear. This could be that they weren't inflated correctly - but it could also mean that you need to have your wheel alignments looked at.
If this is the case, the fitter will walk you through everything you need to do. For consistent service, they may even be able to book you in at their business location.
Not sure what tyre size you need?
Tyres sizes can look very complicated at first glance - but don't panic, the specialist you talk to will explain exactly what information they need and where you can find it.
Tyre sizes are always moulded into the sidewall of car tyres - and they're always laid out in the same format.
An example tyre size would be:
195/55 R 15 88 W
Lets break it down:
195 - this is the width of the tyre
55 - this is the profile of the tyre
R - this is a code to describe how the tyre is made
15 - this is the size of the rim/wheel
88 - this is the 'load' that the tyre can take
W - this is the 'speed rating' of the tyre
Normally, a tyre shop will just need the first three numbers - the width, the profile size, and the rim size. They will be able to work out any other information they need from the type of vehicle you drive.
Need a mobile tyre shop near you?
If the idea of a mobile tyre shop sounds convenient, Auto Hero will help you find the perfect service for you.
We'll need a couple of details about you, your vehicle, and your location - then we'll do the rest. We have thousands of automotive partners across Australia - so we'll be able to connect you with the most highly rated tyre fitters in your location.
Every mobile tyre shop we work with agrees with our commitment to outstanding service too - so we can promise that you'll never be sold something you don't need and you'll never be expected to pay more than you've been quoted.