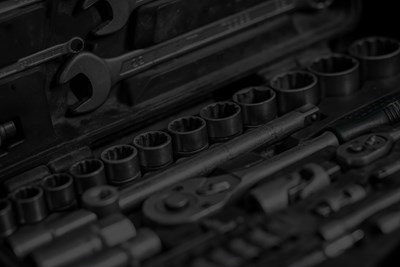 Car Battery
Quickly Compare Prices From Car Battery Replacement & Fitting in 3 quick steps
2
Stores bid for you work.
3
Pick a deal that suits you.
Your enquiry has been sent to local dealers
---
Need something else for your car?
Get quotes from mechanics
Logbook service, brake repairs and more
Need wiper blades?

Buy premium wiper blades for your car
Compare vehicle loans
Compare loans from 70+ lenders
Get Car Battery Replacement & Fitting Quotes
Local Experts will Reply with Pricing or Advice
The highest rated automotive booking site for a reason!
"We only work with the best verified mechanics and tyres shops"
Speak Directly to Local Shops Now!
Book now, pay later



Car Battery Replacement
If you need a replacement car battery, Auto Hero can help!
Here, you can look for local service centres that offer cheap car batteries and battery replacement services.
Don't worry if you're not sure if your old battery is dead or whether there's another problem under the bonnet. When you talk to one of Auto Hero's car battery replacement partners, you'll be able to speak to an expert mechanic near you who'll be happy to offer some advice and help you diagnose the fault.
How can you tell if you need a new car battery?
How can you tell if it's time for a replacement battery? Here are some symptoms to look out for:
There's no response at all when you turn the key in the ignition or start the car
You can hear the starter motor working but the engine won't start
The battery won't hold a charge, even when a charger is used
Your car struggles to start or starts very slowly
The engine starts but then dies immediately
Your interior light doesn't come on when you open the car door
The 'check engine' light or other warning lights come on and stays on
Your battery looks misshapen
The battery smells strange - like rotten eggs
The battery terminals (where the battery cables attach) are corroded or damaged
Most of these problems mean your car isn't going to move - but don't worry. As well as working with lots of mobile battery mechanics, all of our service partners offer roadside assistance - so getting your car to the shop won't be a problem.
Of course, What seems to be a dead car battery is sometimes just a flat battery or a problem elsewhere in your vehicle's electrical system. When a mechanic is able to inspect your vehicle, they'll be able to pinpoint the problem quickly.
The best battery prices for all vehicles
Auto Hero's car battery partners can offer an enormous range of high quality batteries designed for virtually any vehicle - including:
Passenger car batteries
Diesel batteries
SUV batteries
4x4 batteries
Truck batteries
Van and commercial vehicle batteries
and many more battery types
Car batteries for all makes and models
It's important to make sure you get the right battery for your vehicle. Don't worry though, we'll direct you to a service partner familiar with the electrical systems on your specific vehicle.
We can connect you with a huge range of service centres - from Toyota, Ford and Holden, through to European specialists who work with vehicles from VW, Audi, BMW, Mercedes Benz, and more.
What's more, since every Auto Hero service partner works with approved diagnostic equipment, you can be confident you'll get the same standard of service you would at a main dealer - but without the price tag.
How much does a new battery cost?
Vehicle batteries are available in a range of different power outputs - known as 'cold cranking amps'. The exact kind of battery you need will vary from vehicle to vehicle - and as such, there's no set price when you replace a dead battery.
We appreciate that this could make you wonder if you're being charged a fair price - but at Auto Hero, our way of working offers total peace of mind.
We believe fairness and transparency should be priorities when you're having your car repaired. Therefore, the price you've given when you get a quote for a car battery replacement is the price you'll pay. We do not work with service centres that haggle, inflate their prices or insist on additional work.
What's more, we don't charge any commission when you book your car maintenance using our website. We are Australia's highest reviewed auto repair comparison website - and we insist that the car servicing partners we work with share our great service and high standards.
Let us know what you need, and we'll find the best price for your car's new battery