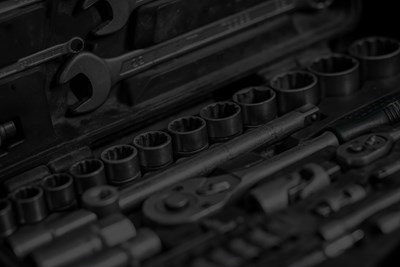 Rego Check
Quickly Compare Prices From Organise Rego Checks-and-inspections in 3 quick steps
2
Stores bid for you work.
3
Pick a deal that suits you.
Your enquiry has been sent to local dealers
---
Need something else for your car?
Get quotes from mechanics
Logbook service, brake repairs and more
Need wiper blades?

Buy premium wiper blades for your car
Compare vehicle loans
Compare loans from 70+ lenders
Get Organise Rego Checks-and-inspections Quotes
Local Experts will Reply with Pricing or Advice
The highest rated automotive booking site for a reason!
"We only work with the best verified mechanics and tyres shops"
Speak Directly to Local Shops Now!
Book now, pay later



Need a Registration Check ?
If you need any kind of car registration check, Auto Hero is here to help!
We'll connect you with the best authorised inspection centres for safety checks, rego checks, pink slip and other registration inspections.
What are e-Safety, pink slip, and rego checks?
When your most vehicles get to 5 years old, you're required to renew the registration status. This involves getting a safety check done by an authorised inspection centre to make sure your vehicle is suitable for continued use on the road.
What these safety checks are known has varied from state to state. They're now known across the country as e-Safety checks - but are often referred to as pink slips, rego checks, safety inspections, or roadworthy certificates.
How can you tell if you need an e-Safety check?
Most domestic vehicles require an e-Safety check. This includes:
Cars
SUVs
4x4s
Light commercial vehicles (up to 5 tonnes in weight)
Buses (less the 2.5 tonnes in weight)
If you have one of these vehicles and it's less than 5 years old, you generally will not need an e-Safety check.
However, if you're not sure when your e-Safety check is due - you'll be able to check on your registration renewal notice for the expiry date of your current registration.
Still not sure when your safety check should be booked? No problem. We'll connect you with an authorised inspection centre in - and an experienced member of the team will talk you through exactly how to find out.
Blue slip safety checks
In NSW and some other states, you must have a safety check carried out if you're bringing a vehicles from another state or another country.
This check is called an Authorised Unregistered Vehicle Inspection - often known locally as a 'blue slip'.
You will need to obtain a blue slip if your vehicle has:
come from another state or country
no number plates
vehicle registration details that expired more than 3 months ago
been previously written off but approved for re-registation
You'll also need an Authorised Unregistered Vehicle Inspection report to:
clear any defect notices logged against your vehicle details
adjust the vehicle information that's held by government services - for instance, if something has significantly changed about the vehicle, like a new engine or a conversion of use
The process is very similar to the e-Safety check - the vehicle is inspected to make sure it has all the necessary functions and working safety features for use on roads in your state.
If you need a blue slip for your vehicle, we'll help you find an Authorised Unregistered Vehicle Inspection centre near you.
What do e-Safety checks involve?
An e-Safety check is an inspection of your vehicle that takes around 30 minutes to carry out. The qualified inspector will do a comprehensive check of the vehicle - making sure it's fit for use on the road.
The following areas will be carefully inspected to look for faults that could lead to danger for you or other road users:
The engine - both condition and function
Exhaust system
Seatbelts
Lights
Brakes and brake fluid
All fluid contains
Exterior condition
Tyre wear or damage
As long as the vehicle passes the checks, the safety check report will be sent electronically to Roads and Maritime department. You will then be able to purchase 'green slip' mandatory insurance.
What happens if your vehicle fails the e-Safety check?
Hopefully, your vehicle will pass and be deemed 'roadworthy' - but if it doesn't, you'll be issued with a 'white slip' - officially known as a Repairs Needed Report.
Usually, the repair shop that carries out the inspection will be able to offer a quote for the work that's needed - but you're under no obligation to have the repairs carried out at the same business.
As long as the work is carried out and the vehicle is returned to the inspection centre within 14 days, you won't be charged for the re-test.
If you need work carried out quickly to make sure your vehicle passes its blue slip retest, we'll help you find the best priced mechanics close to you - including a number of mobile mechanics who will be able to visit your home or workplace.
Our registration check partners work with a huge range of vehicles
Pink slip e-Safety checks are required for a large range of vehicles - but Auto Hero's partner inspection centres can work with them all.
We can help if you need an e-Safety inspection for a:
Passenger car
SUV
4x4
Light commercial vehicle
...and more
With just a couple of clicks and some vehicle and location information, you'll be able to choose from the best local inspection centres - as well as reading reviews to see what other customers thought about their service.
e-Safety and rego checks for all makes and models
You do not have to have your e-Safety inspections carried out by the official repair centre at your the dealership your car was bought from.
In fact, you'll often save money - especially on any repairs needed - if you opt for an authorised local mechanic.
All our partner service centres, repair shops, and inspection centres use the latest diagnostic equipment and official parts - so you can be confident that the work is of the highest standard, but without the main dealer repair bill.
How much do safety checks cost i?
The cost of e-Safety checks and other safety inspections - such as blue slips - varies from state to state.
You can check your local state website - you'll usually find the information under 'vehicle registration information. If you're not sure - you'll be able to ask for standard prices when you talk to one of our partner inspection centres.
The real variable in price comes if you get a Repairs Needed Report and require any work before your car is roadworthy. Don't worry though - if this is the case, you'll be able to contact a range of repair centres using Auto Hero to make sure you're getting the very best price.