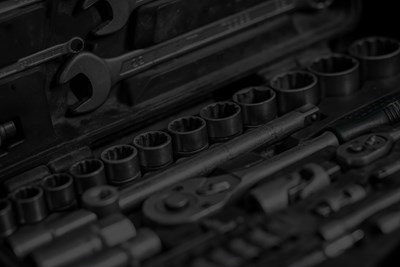 Transmission Service
Quickly Compare Prices for Automatic Transmission Repairs in 3 quick steps
2
Stores bid for you work.
3
Pick a deal that suits you.
Your enquiry has been sent to local dealers
---
Need something else for your car?
Get quotes from mechanics
Logbook service, brake repairs and more
Need wiper blades?

Buy premium wiper blades for your car
Compare vehicle loans
Compare loans from 70+ lenders
Get Automatic Transmission Repair Quotes
Local Experts will Reply with Pricing or Advice
The highest rated automotive booking site for a reason!
"We only work with the best verified mechanics and tyres shops"
Speak Directly to Local Shops Now!
Book now, pay later



Automatic Transmission Repair Quotes
Got a strange sound coming from your transmission? Auto Hero can help!
Here, we'll walk you through some of the more common auto transmission issues and explain how we can help you find a local trustworthy mechanic to help.
Don't worry - even if you don't know the first thing about what might have gone wrong with your vehicle's transmission - when find an expert mechanic using Auto Hero, vehicle owners are able to speak to them directly to understand what might be involved.
How can you tell if you're having auto transmission problems?
Your transmission is instrumental in getting the power from your engine to your wheels - so any problems could leave your car unable to move.
Fortunately, transmission issues have a series of symptoms that are usually easy to identify:
Slow shifting - automatic transmissions usually change gears quickly. If it's taking longer than usual, it could mean you have low or leaking fluid in your transmission
Strange smells - unusual burning smells from your transmission as your car drives could indicate that an automatic transmission is overheating due to low fluid
Leaking transmission fluid - leaking transmission fluid is an indication that a part is corroded or worn - and low fluid levels could lead to further damage - particularly around the intricate valve body
Grinding and whining noises - unusual noises from auto transmissions could indicate that fluid levels are low or that internal components are damaged
Dashboard warning lights - If your transmission or engine light comes on and stays on, it could be a sign that your car's ECU has detected a fault with the transmission
What does a transmission repair or service involve?
Although fluids and some parts can be accessed, serviced, or replaced without doing so - most transmission repairs will involve removing the full assembly from the vehicle.
The nature of how a gearbox or transmission works means that virtually all of the moving parts are sealed inside a large transmission case. Fixing automatic transmissions involves disassembling everything within this case, inspecting each component, then rebuilding with new parts where necessary.
It will usually help you save money in the medium to long run to have some wear items replaced at the same time as your transmission rebuild - for example, the seals and gaskets.
With all this in mind, it's perhaps obvious why transmission issues often result in expensive repairs. Searching for the best value automatic transmission specialist locally using Auto Hero will mean you keep your repair costs to an absolute minimum.
We can help with all kinds of auto transmissions
Transmission problems and issues with related components can take any vehicle off the road. As such, we have a range of service partners capable of carrying out transmission repairs and transmission rebuilds on virtually any kind of vehicle.
Passenger cars
SUVs
4x4s
Commercial vehicles
Vans
Trucks
and many more
Automatic transmission service for all makes and models
We have partner service centres who specialise in repairing automatic transmissions and manual gearboxes across a huge range of vehicles, including:
Toyota
Holden
Ford
and many others
We also have European transmison specialists who work with
Audi
BMW
Mercedes Benz

VW

and many more
Whatever make or model of vehicle you have, we promise the very best prices for transmission repairs near you - and always great customer service.
How much will an auto transmission repair or replacement cost?
Some transmission problems are minor, with quick fixes. Others can be time-consuming and costly - so it's important that you work with a transmission services provider you know you can trust - and at the right price.
This is where Auto Hero can help. We are Australia's highest reviewed auto repair comparison website - and we insist that the car servicing partners we work with share our great service and high standards - with all work guaranteed.
This means the price you're quoted for your work is the price you'll pay - no haggling, no additional work added on, and no inflated prices.
Let us know what kind of transmission problems you're having, and we'll find the most cost effective way to get the work done.