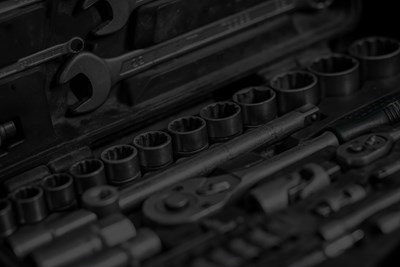 Brake Repairs
Quickly Compare Prices From Front Brake Discs & Pads Replacement in 3 quick steps
2
Stores bid for you work.
3
Pick a deal that suits you.
Your enquiry has been sent to local dealers
---
Need something else for your car?
Get quotes from mechanics
Logbook service, brake repairs and more
Need wiper blades?

Buy premium wiper blades for your car
Compare vehicle loans
Compare loans from 70+ lenders
Get Front Brake Discs & Pads Replacement Quotes
Local Experts will Reply with Pricing or Advice
The highest rated automotive booking site for a reason!
"We only work with the best verified mechanics and tyres shops"
Speak Directly to Local Shops Now!
Book now, pay later



Brake Repairs
You might think that all your vehicle's brakes are equally important - but in fact, it's your front brakes that do between 70-80% of the work when you press the brake pedal.
With this in mind, you can see how important it is to keep them in excellent condition! So, if you need to have need to replace disc brake pads on the front of your car - Auto Hero can help!
Here, you can search for the best repair shops close to you that can diagnose and fix problems with your braking system.
We'll also cover some of the common issues you might have with your vehicle's brake system - so you can be confident you're not spending more than you have to.
Not sure what that brake warning light means? Don't worry. When you speak to a service centre through Auto Hero, you'll be able to talk to a trustworthy mechanic who'll be happy to offer any advice you need over the phone.
How can you tell if it's time for a rotors or brake pads replacement?
The braking system on your vehicle is an absolutely essential part of keeping you and others safe on the road. As such, if you experience any of the following issues, it's vital that you seek professional advice before you drive your vehicle again.
Pulling to one side
If the car pulls to one side when you apply pressure to the brake pedal it could mean that your brakes have worn unevenly
Vehicle shakes
If the entire vehicle shakes when you apply the brakes it might indicate an abnormal connection between brake pad and brake rotor
Squealing noises
A squealing noise from the brake caliper when you use the brakes could mean overly worn pads are causing metal to connect with metal
Slower braking
Coming to a halt noticeably slower than is normal in your vehicle could mean your pads are losing effectiveness.
Marks or scores on rotors
Noticeable marks or deterioration on the disc rotor could mean overly worn pads are scratching the rotor
Warning lights
A warning light may be indicating that there's a problem with brake components and you need new pads or rotors. It could also mean brake fluid is low or there's a brake system or master cylinder fault.
What does having new brake pads and rotors involve?
The good news is, brake pads and rotors are designed to be replaced fairly easily - so this is going to be a routine job that all mechanics are familiar with. This helps to keep labour costs down and usually means you'll get an accurate quote with very little inspection work required.
Having pads and rotors replaced requires the car to be lifted. This is usually done with a workshop lift - although mobile mechanics may just lift the front and back of the car in turn.
After the wheels are removed, the calipers can be undone and lifted clear of the rotors. With the calipers free, the brake pads are quickly and easily removed - with the retaining clips ordinarily holding them in place.
At this stage, most mechanics will perform a visual inspection of other components to ensure there are no issues elsewhere in the system. The brake lines (known individually as a 'brake line' or 'brake hose') will be carefully inspected for any signs of leaking hydraulic fluid.
With a detailed inspection complete, the rotors are removed from the wheel hub and new rotors are slid into place. It's absolutely essentially that these are secured to the correct torque settings as stipulated by the manufacturer.
With the new parts installed, the wheels will be replaced and the vehicle will be driven to ensure that your new brake pads and rotors are working as they should.
Our brake repair partners work with a wide range of vehicles
From new brake pads for passenger cars to brake services for commercial vehicles - we guarantee we'll have a service centre that can help.
We'll find the cheapest and best mechanics for any vehicle, including:
Passenger vehicles
SUVs
4x4s
Trucks
and more
Brakes checked and repaired on any make and model
We have a wide range of service partners that can work with disc brakes and have experience replacing brake pads on every make and model of vehicle.
From Toyota, Ford and Holden service centres to European specialists who work with VW, Audi, BMW, Mercedes Benz, and more.
Every Auto Hero brake service partner works with the latest diagnostic equipment, so you'll get expertly fitted parts and trustworthy service without paying main dealer prices.
How much does a brake pad or brake rotor replacement cost?
The braking system on every car is a little different, so there's no set price you can expect to pay.
Understandably, this makes people wonder if they're getting a good deal when they get a quote to replace brake rotors or front brake pads. This is why Auto Hero offers total peace of mind.
We're proud to operate with absolute transparency at the heart of what we do. The price you're quoted to replace brake pads, and brake disc rotors is the price you'll pay. We do not work with car service centres that haggle, inflate their prices, or insist that additional work is carried out.
Also, we never charge any commission when you book through Auto Hero. We are Australia's highest-reviewed auto repair comparison website - and we insist that the car servicing partners we work with share our excellent service and high standards.
Let us know what you need, and we'll find the best price for any brakes services required