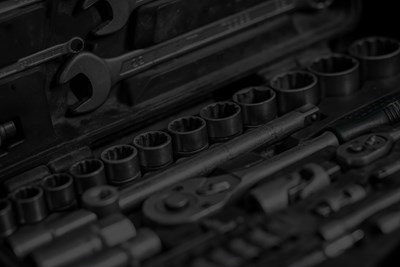 Car Service
Quickly Compare Prices From Car Logbook Service in 3 quick steps
2
Stores bid for you work.
3
Pick a deal that suits you.
Your enquiry has been sent to local dealers
---
Need something else for your car?
Get quotes from mechanics
Logbook service, brake repairs and more
Need wiper blades?

Buy premium wiper blades for your car
Compare vehicle loans
Compare loans from 70+ lenders
Get Car Logbook Service Quotes
Local Experts will Reply with Pricing or Advice
The highest rated automotive booking site for a reason!
"We only work with the best verified mechanics and tyres shops"
Speak Directly to Local Shops Now!
Book now, pay later



Car Service
If your vehicle needs a log book service, you're in the right place - Auto Hero can help!
Here, you can search for the best service centres local to you. With just a couple of clicks, you'll be able to compare prices and find a workshop in a location that's right for you.
We'll also explain a little more about logbook services, so you can be confident it's what your vehicle requires. Don't panic if you don't know though - when you speak to a service centre through Auto Hero, you'll be able to talk to a trustworthy technician who'll answer any questions you might have.
What is a car service?
A car service is preventative maintenance work carried out on your car in accordance with the vehicle's manufacturer specifications.
Your vehicle's service log book is a guide that comes with your car from new. It gives a mechanic a guide to exactly what's needed every time your car has an essential service.
Sometimes, your vehicle will just need a basic service - with fluids and filters changed. In other cases, a major service may need to be carried out - all depending on the age and the kilometres that have been covered.
The log book also acts as a record - service centres will stamp the service log book to confirm the work has been carried out.
Regular log book services aren't just there to make sure you get optimal performance from your vehicle - they also help to boost resale value, extend the life of the vehicle, and maintain your car warranty.
When should log book servicing be carried out?
Log book servicing is done at regular intervals - but these intervals vary depending on the make and model of vehicle you own.
Your log book will detail exactly when each service should be completed. If it doesn't - or you're not sure where your log book is - don't panic, our service centres will usually be able to help by checking with manufacturer recommendations.
In some cases, the first indication that a service needs to be done will be a service warning flashing on your dashboard. Again, don't worry - just find a local service centre using Auto Hero and they'll talk you through what's needed.
Do you need a dealer service to maintain your manufacturer's warranty?
No. You do not have to have your service carried out by the car's manufacturer or the car dealership you bought it from to keep your new car warranty.
Under Australian law you are free to have your service carried out by a service centre or independent repairer of your choice, as long as they are qualified to do so.
Every Auto Hero service partner is fully qualified to carry out servicing that will maintain your car's warranty.
Log book services for all vehicles
It doesn't matter if you've got a small city car, a large commercial vehicle, or anything in between - there are experienced Auto Hero service centres near you ready to help.
We'll find service centres that can work with any vehicle, including:
Passenger vehicles
SUVs
4.x4s
Trucks
Vans
and more
Every make and model of car serviced
We work with a massive range of service centres - from Holden, Ford, and Toyota specialists, through to European service centres that can service VW, Audi, Mercedes Benz, and BMW vehicles.
Every service centre will follow your specific manufacturer's guidance to the letter - from making sure you have the correct oil filter and engine oil - right through to sourcing the right tyres if they need replacing.
How much does a car service cost?
The cost of a car service varies significantly between makes and models - so there's no set price that covers every vehicle.
This often makes people wonder if they're getting a competitive price - but when you book your next log book service through Auto Hero, you can be confident that you won't be paying more than you should.
We're proud to be completely transparent about we and our service partners work. The price you're quoted for your log book service is the price you'll pay. We never work with service centres that haggle, inflate their prices, or insist that additional work is done.
What's more - we never charge a commission. You'll deal directly with your preferred store, and we insist that every centre we work with shares our high standards.
Let us know a little bit about your car, and we'll find the best price locally for your log book service