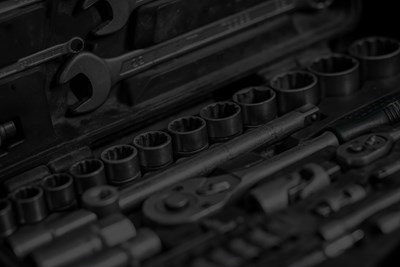 Find Mobile Mechanic
Quickly Compare Prices From Find Mobile Mechanics in 3 quick steps
2
Stores bid for you work.
3
Pick a deal that suits you.
Your enquiry has been sent to local dealers
---
Need something else for your car?
Get quotes from mechanics
Logbook service, brake repairs and more
Need wiper blades?

Buy premium wiper blades for your car
Compare vehicle loans
Compare loans from 70+ lenders
Get Find Mobile Mechanics Quotes
Local Experts will Reply with Pricing or Advice
The highest rated automotive booking site for a reason!
"We only work with the best verified mechanics and tyres shops"
Speak Directly to Local Shops Now!
Book now, pay later



Mobile Mechanics.
Life is busy - so it's not always practical to take your vehicle to a workshop. This is why Auto Hero has teamed up with the best Australian mobile mechanics - offering car services and mechanical work at your home, place of work - or wherever your car has broken down.
If you need a mobile mechanic service right now - we can help. We'll need a few details about you, your location, and the problem you're having - then we'll connect you with the best local mobile mechanics and mobile car service companies near you.
People often have lots of questions about mobile mechanics. We've answered some of those here - and shared some useful information about the kind of work mobile mechanics can do.
What is a mobile mechanic?
A mobile mechanic is is company or individual who comes to your location to work on your vehicle. They usually carry a huge range of specialist tools and common parts with them - but often also have premises or a local workshop where they can do work that's not possible at your home.
Mobile mechanics can perform a massive range of car servicing, pre-purchase inspections, repairs, and often even mobile roadworthy certificates. Good mobile mechanics also have links with parts suppliers too - so they can get official parts just as quickly as a traditional workshop.
Mobile mechanics are increasingly popular. When taking time away from work or family commitments just isn't practical - you can have your car worked on at home or in your work car park.
Is a mobile mechanic as good as a workshop?
Put simply - yes! The only thing that makes mobile mechanics different is their ability to come to you.
There may be instances where very large jobs cannot be carried out at your location - especially if specialist lifting equipment is needed. However, many mobile mechanics have access to a workshop - and if they don't, Auto Hero find you a quote from a workshop who can recover your vehicle.
Will a mobile mechanic charge more than a workshop?
Generally no - repair quotes from mobile mechanics are often less than similar quotes from workshops. This is due to a lower hourly rate and their lack of overheads - especially when they do not have a fixed business premises they work from.
Mobile mechanics will often charge a call out fee when they attend your car - but again, thanks to the much lower overheads, a quote from mobile technician will still often beat that from an established workshop.
The same standard of service you'd expect from a workshop
Almost all mobile mechanics have the experience, equipment, and access to parts needed to perform standard services and log book servicing to the same standard as a service centre.
In fact, most mobile mechanics will be able to carry out log book servicing to the standard that's needed to maintain your manufacturer's warranty. So, that means no need to spend half a day at a main dealership - and most mobile mechanics will happily beat dealership prices.
Where can a mobile mechanic work?
Mobile mechanics will generally need a flat surface in a secure location to work on cars. Mobile mechanics tend to avoid working at the side of roads or in public places - but this is generally down to safety concerns.
Don't worry though, if you've broken down and are hoping to get roadside assistance from a mobile mechanic, they'll often be able to recover your vehicle to a safe place - where they can inspect and work on it in safety.
Can mobile mechanics work on any kind of vehicle?
We work with mobile mechanics all over Australia who can work on an almost endless range of vehicles, including:
Passenger cars
SUVs
4x4s
Trucks
Vans
and more
We'll find the best and cheapest mobile mechanics in your area to keep our customers motoring.
Working with all makes and models
Some people like the reassurance that their vehicle is being worked on by a specialist mobile mechanic.
We have mobile mechanic partners who specialise in virtually all makes and models - from Toyota, Holden, and Ford mechanics - through to European specialists who work on Audi, BMW, Mercedes Benz, and VW vehicles.
Every Auto Hero partner works with approved parts and the latest diagnostic equipment - so you can be confident you're getting expert vehicle service without the main dealer price tag.
What kind of car repairs can mobile mechanics offer?
The mobile mechanics we work with are able to deal with a huge range of vehicle issues, including:
Engine warning light problems and other engine issues
Brake problems
Transmission and gearbox issues
Fuel problems
Suspension and steering issues
Dead batteries, alternators and electrical faults
Starter motor problems
Pre-purchase inspections and mobile safety certificates
As well as servicing and repairs, most mobile mechanics take advantage of having no fixed location by offering pre-purchase inspections and mobile safety certificates.
If you're looking at purchasing a new vehicle but would like the reassurance that it's been checked over and signed off by an experienced mechanic, a mobile technician will be able to help.
Auto Hero will connect you with the best mobile mechanics
If you need a mobile mechanic, we'll connect you with the very best.
With just a few details about your location and your vehicle, we'll be able to show you quotes from mechanics near you. Then, you're free to choose - whether you'd like to select the nearest, the cheapest, or the most highly rated.
At Auto Hero we charge no commission and don't require any card or payment details. You'll be able to discuss your free quote directly with the mobile mechanic you choose - safe in the knowledge that every one of our partner mechanics and workshops adheres to our strict customer service promise. This means never suggesting additional work if it's not necessary - and being completely transparent with prices, so you know you'll never pay more than you should.