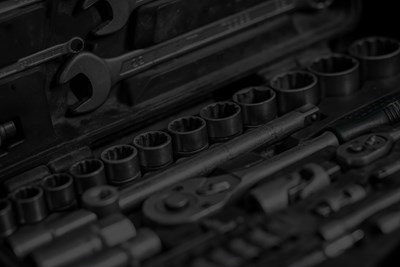 Car Air Conditioning
Quickly Compare Prices From Car Air Conditioning Repairs and Servicing in 3 quick steps
2
Stores bid for you work.
3
Pick a deal that suits you.
Your enquiry has been sent to local dealers
---
Need something else for your car?
Get quotes from mechanics
Logbook service, brake repairs and more
Need wiper blades?

Buy premium wiper blades for your car
Compare vehicle loans
Compare loans from 70+ lenders
Get Car Air Conditioning Repairs and Servicing Quotes
Local Experts will Reply with Pricing or Advice
The highest rated automotive booking site for a reason!
"We only work with the best verified mechanics and tyres shops"
Speak Directly to Local Shops Now!
Book now, pay later



Car Air Conditioning Repairs and Service.
If you're looking for someone to repair your car's air conditioning system, Auto Hero can help!
Here, you can search for local repair shops and technicians who service and repair AC systems.
Don't worry if you're not sure what your air-con problem is. When you get in touch with an air conditioning repair centre through Auto Hero, you'll be able to talk directly to a knowledgeable staff member who will be happy to offer their advice.
How can you tell if your car's air conditioner needs a service?
A vehicle's AC or climate control system has an important and noticeable role - so it's usually easy to tell if something's not quite right.
Your air conditioning isn't creating cool air effectively

The system is noisy when it's turned on

There is an unpleasant smell when the AC is running
If any of the above sound familiar, it's important to get your air conditioning system looked at soon.
Is a service and a re-gas the same thing?
A car air conditioning system service and a 're-gas' are often considered to be the same thing - but this isn't always the case.
Your AC system doesn't use up the refrigerant gas as it runs - so unless there's a leak that's causing the system to lose gas, then you may not need a re-gas.
When you use Auto Hero to find a local repair shop to work on your air conditioning system, you can be absolutely confident that no unnecessary work will be carried out. This means you won't pay any more than you have to to prevent a foggy windscreen and keep your vehicle cool.
How often should car air conditioning systems be serviced?
As long as your AC system is in reasonably good shape, an air conditioning service should last around two years.
Of course, this depends on how often the vehicle is used. Car air conditioning benefits from being used frequently - as the hoses and pulleys that operate the system can dry out and crack when not in use.
Even in a cool winter, this means it's a good idea to run your air-con to remove humidity from your vehicle and keep everything working as it should.
What does an air conditioning service involve?
Although an ordinary car service will briefly check that your AC and blowers are working, it won't always go into the same detail that a dedicated air conditioning service will.
A detailed inspection and car air conditioning systems service will usually include:
Inspection of belts and pulleys in the AC system

Operation test of all valves and thermostats

Inspection of all hoses

A visual and operation check of the air conditioning compressor

A leak test to check all system lines and components

Full system temperature checks

If required, your AC service will also evacuate all refrigerant gas and recharge the system with the correct amount of refrigerant
If any mould or bacteria is detected or suspected in your AC system, the service centre may suggest that a specialist anti-bacterial product is used to kill the problem and get rid of any associated smell.
Air conditioning repairs for a huge range of vehicles
Air conditioning is an essential part of driving comfortably here in Australia. As such, we guarantee we'll have an AC repair partner who can help you.
We'll find the best and cheapest mechanics for a range of vehicles, including:
Passenger cars

SUVs

4x4s

Trucks

and more
Air conditioning system repairs for any make and model
Our partner air-con service centres can deal with AC issues on any make and model of vehicle.
From Toyota, Ford and Holden service centres - through to European specialists who work with VW, Audi, BMW, Mercedes Benz, and more.
Every Auto Hero service partner works with the latest diagnostic equipment, so you'll get expertly fitted parts and outstanding service without the main dealer price tag.
How much does it cost to service or repair a car air conditioner?
Different vehicles have different air-con systems - so there's no set price for AC work.
Understandably, this can lead you to wonder if you're paying a fair price. This is where Auto Hero offers unbeatable peace of mind.
Fairness and transparency are at the heart of how Auto Hero operates. The price you're given when you get a quote for air conditioning repairs is the price you'll pay. We do not work with car servicing centres that haggle, inflate prices or insist that additional work is carried out.
What's more, we don't charge any commission when you book your car maintenance using our website. We are Australia's highest reviewed auto repair comparison website - and we insist that the car servicing partners we work with share our great service and high standards.
Tell us what you need, and we'll find the best price for your air conditioning service.