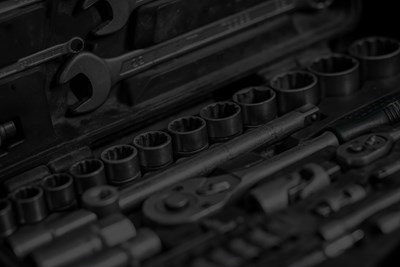 Windscreen Replacement
Compare Prices for Car Windscreen Repairs in 3 quick steps
2
Stores bid for you work.
3
Pick a deal that suits you.
Your enquiry has been sent to local dealers
---
Need something else for your car?
Get quotes from mechanics
Logbook service, brake repairs and more
Need wiper blades?

Buy premium wiper blades for your car
Compare vehicle loans
Compare loans from 70+ lenders
Get Car Windscreen Repairs & Replacement Quotes
Local Experts will Reply with Pricing or Advice
The highest rated automotive booking site for a reason!
"We only work with the best verified mechanics and tyres shops"
Speak Directly to Local Shops Now!
Book now, pay later



Car Windscreen Repairs & Replacement
If you need to find someone who carry out a windscreen repair or replacement, Auto Hero can help!
Here, you can search for the best auto glass replacement and repair services new you.
Don't worry if you're not sure exactly what you need or what kind of work your chipped windscreen or damaged glass requires. When you contact a windscreen repair centre through Auto Hero, you'll get a friendly service from an experienced fitter who'll answer your questions.
Can your windscreen be repaired?
Car windscreens that have picked up a chip or a minor crack don't necessarily have to be replaced.
It may be possible to repair your windscreen if the damage is:
A chip smaller than an Australian one-dollar coin
A crack that extends no more than 25mm into the critical vision area
On a section of glass that is outside the driver's line of sight
Not sure whether your windscreen can be repaired? Don't worry - get in touch and our expert auto glass partners will talk you through what's possible.
Is your windscreen replacement covered by your insurer?
Many vehicle insurance policies include 'glass cover' - which entitles you to windscreen repairs or a windscreen replacement either free of charge or with just a small excess to cover.
Your insurance certificate will usually make it clear if you have glass cover - along with any limitations of that cover - i.e. how many times you can claim for repairs or replacement each year.
Virtually all of our glass repair centres are approved by all major insurance companies - so, whether you're planning on paying for your repair yourself, or if your insurer will be picking up the bill, the technician you choose will be able to talk you through the whole process when you call.
Glass repair and replacement 24 hours a day, 7 days a week
A cracked windscreen never happens at a convenient time. As such, many of our glass services partners work around the clock to keep you on the road.
When you let us know what kind of service you're looking for, you'll be able to look at windscreen repair centres and mobile technicians near you, along with the times they operate.
Windscreen replacements for all kinds of vehicle
Whether you're looking for a replacement windscreen for your daily car - or a mobile service that can come to your workplace to fit glass commercial vehicle glass, we can help.
Replacement windscreens and chip repairs for:
Passenger vehicles
SUVs
4x4s
Trucks
Vans
and more
All makes and models covered
From Holden, Toyota and Ford through to European makes like Audi, BMW, Mercedes Benz and VW - we're partnered with auto glass fitting and windscreen repair services that offer quality workmanship on any make and model.
Your replacement glass will have the same safety features and window tinting coating that the original glass in your vehicle had.
What's more, each of our partners understands exactly what's needed to maintain a new car warranty - so you can be 100% confident that every auto glass repair will not affect your manufacturer warranty.
How much is a windscreen replacement?
Vehicle glass comes in a huge range of shapes and sizes - so there's never a set price when it comes to glass repair and replacement work.
We understand that this can make people worry that they're going to be charged more than they expect - but we work hard to make sure this isn't the case.
At Auto Hero, we put honesty and transparency at the heart of what we do. When you're quoted a price, we make sure it will never be increased, added-to, or haggled over when the work is done. Each of our service partners commit to working in the same way.
Let us know what kind of auto glass work you're looking for, and we'll find the most competitive price near you