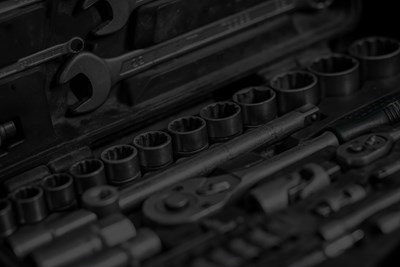 Mechanic
Quickly Compare Prices From Mechanical Repair in 3 quick steps
2
Stores bid for you work.
3
Pick a deal that suits you.
Your enquiry has been sent to local dealers
---
Need something else for your car?
Get quotes from mechanics
Logbook service, brake repairs and more
Need wiper blades?

Buy premium wiper blades for your car
Compare vehicle loans
Compare loans from 70+ lenders
Get Mechanical Repair Quotes
Local Experts will Reply with Pricing or Advice
The highest rated automotive booking site for a reason!
"We only work with the best verified mechanics and tyres shops"
Speak Directly to Local Shops Now!
Book now, pay later



Find a trusted local Mechanic
At some stage, all cars require mechanical repairs. Sometimes it's significant to work needed - at other times, it's just a minor repair or tune-up your motor vehicle needs. Either way, keeping your car in good condition keeps you safe and helps to prevent expensive future repairs.
You won't struggle to find a car servicing centre or workshop - but it's hard to know whether you're going to get great service and excellent workmanship. At Auto Hero we take this uncertainty away - every one of our mechanical servicing workshops delivers outstanding service at an affordable price.
How do you know if you need a mechanical repair?
Sometimes, it can be difficult to tell if your car actually needs mechanical repairs - but there are some signs to look out for. They include:
Engine Warning lights
When you start your car, a full range of warning lights light up on your dashboard. Usually, they go off after a few seconds - but if they hang around, or come on suddenly when you're driving, it may be an indication that you need mechanical repairs.
EngineVibrations
Most of the components that go together to make your vehicle are firmly fastened in place - so if you feel unusual vibrations when you're driving, it's always a good idea to get your car checked out.
There are lots of 'bushes' throughout your car - cushions made of rubber or plastic that are designed to stop parts vibrating. If one of these or another fixing comes loose, it could be a sign that you need minor repairs.
Strange engine noises
You'll become familiar with the noises your car makes over time - so if a new noise appears, it's a good idea to get it checked out.
It could be nothing - but grinding, squeaking, or metallic noises are often an indication that your vehicle needs the attention of a fully qualified mechanic.
Dripping liquid or low liquid levels
You can contains lots of different liquids - from oil that keeps your engine moving as it should through to coolant that stops too much heat building up. Quite simply, the fluids in your vehicle should stay in your vehicle - so if you find a puddle on your drive, find a mechanic to take a look.
The same is true of fluid levels too. If you find that you're frequently topping up oil, power steering fluid, or coolant, it could be a sign that something's not quite right.
Loss of engine power
There's lots of very precise science going on inside your engine every time you drive your vehicle. The exact amounts of fuel and air have to be injected into the cylinders the correct moment before being ignited to power the engine. As well as the hardware that does these jobs - there are also dozens of sensors making sure everything happens at the right time.
A slight hiccup in any of these areas can make your car feel like it's struggling for power or that power comes and goes. If you car doesn't act as it should when you accelerate, it's time to look for mechanical help.
Brakes not working as you expect
Your brakes are an absolutely vital part of keeping you and others safe on the road. If anything doesn't feel like it should when you push the brake pedal (a loss of braking power, slow braking, no brakes, strange noises from brake pads, etc) then it's time to pull over and get the help of an experienced mechanic.
Excessive smoke from the bonnet or exhaust
When it's cold or you've just started your car, you might notice more exhaust fumes that normal - but if they hang around after a few minutes, it could be an indication that there's something not quite right with your engine.
Other symptoms
Of course, these aren't the only indications that you need a car service or mechanical repairs - there are countless symptoms that depend on the work that needs doing.
Sometimes, you just have to trust your intuition. If you feel like there's something wrong with your car, have it checked out for complete peace of mind.
Car diagnostics
In the past, home mechanics were able carry out all kinds of mechanical repairs - but today, that's changed.
Increasingly, vehicles require diagnostic equipment that plugs into the auto electrical system - offering read-outs that report on the health of the vehicle.
Sometimes, this data will flag up the need for mechanical repairs that can't be seen by the naked eye - especially if that work involves sensors throughout the car.
Log book servicing
Lots of people assume new car servicing is something that has to be carried out at the dealership you purchased your vehicle from - but this isn't the case.
Today, most workshops use the same quality parts and diagnostic equipment you'll find in the official dealership - meaning they can carry out all things automotive to the same standard as the big brands. What's more, you'll often find the service price you pay at an independent workshop is significantly less than the cost of logbook servicing at an official dealer.
Car repairs for all makes and models
We have a huge range of workshop partners offering mechanical repairs and some focus on specific makes and models.
From Holden, Toyota and Ford through to European makes like Audi, BMW, Mercedes Benz and VW - our partners can work on virtually any vehicle, including:
Passenger vehicles
SUVs
4x4s
Trucks
Vans
and more
Mechanical work following registration inspections
When you have a Pink Slip registration inspection carried out, an inspector may issue you with a 'white slip' Repairs Needed Report.
The repair shop that carries out the inspection will usually offer a quote for the work that's needed - but it's always a good idea to get a second opinion. You're under no obligation to use the services of the workshop that's inspected the vehicle - and as long as the vehicle is returned to the inspection centre within 14 days, you won't be charged for a re-test.
All of our partner workshops have the skills and experience needed to handle the kinds of repairs that registration inspections may flag up.
A commitment to great prices and the best service
Perhaps one of the biggest challenges you face when looking for a workshop or mechanic is knowing who you can trust and who you should avoid.
Auto Hero was founded to help people find the best workshops near them - confident that they would not be charged more than they should be or have unnecessary work carried out.
When a mechanical repairs partner commits to working with Auto Hero, they agree to abide by our strict terms and conditions. We expect transparent service, no mechanical jargon, and no increasing prices beyond what's been quoted.
In short, when you find a workshop using Auto Hero, you can be confident that you're getting great service and prices you can trust.
How can Auto Hero help?
Life is busy - and even if it's not, we're confident that you have better things to do than calling around workshops comparing quotes.
That's where Auto Hero steps in. With your location and a few details about your vehicle, we'll present you with all the best workshops in your area. Then, it's over to you. You can choose the best price, the one closest to you, or even professional mechanics that will come to you.
What's more, we take no commission and we don't need any card details. You'll contact your chosen workshop directly and you'll be able to chat about the work that needs doing free from any obligation.