There's really nothing like the satisfaction that comes with conquering some epic Australian 4×4 trails. Knowing that you've navigated to places that many will never reach is a great feeling – and Australia has many of them. 
The Land Down Under really is a 4×4 lover's dream. All over our sunburnt country you'll find epic tracks that will push you to the limits and introduce you to some of the country's most beautiful and fascinating places.
The Top 10 Australian 4×4 Trails
While there are hundreds of trails dotted all around the nation, here are the ten that you've just got to experience in your lifetime. Yep, these are the top ten Australian 4×4 trails that should be on your bucket list.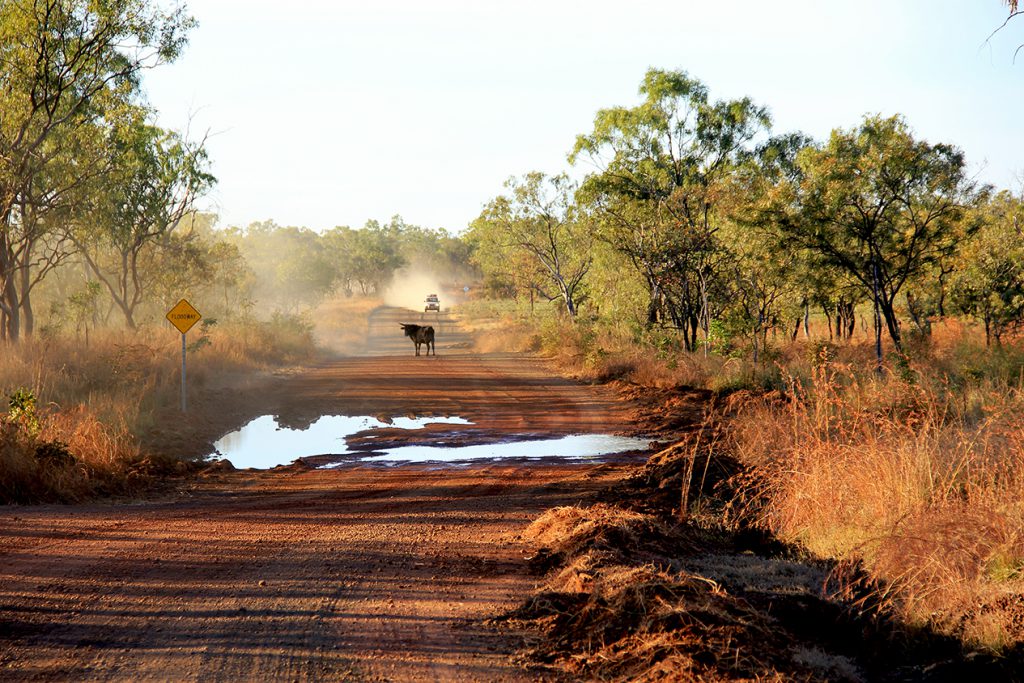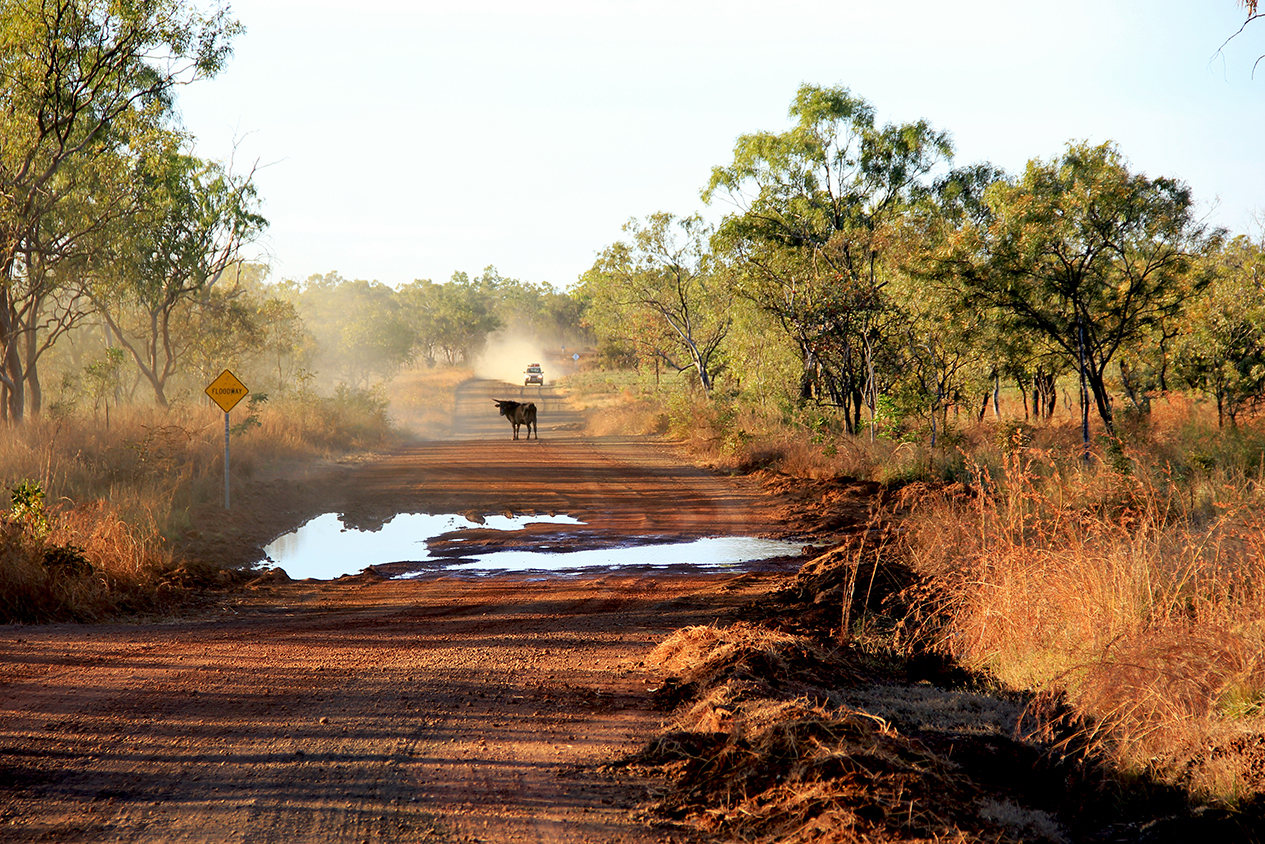 Gibb River Road (WA)
Location: Kununurra to Derby (northern WA)
Distance: 660km / 1-2 weeks
When to Go: May to September – check roads ahead of time as they can be impassable
It made our list of the best road trips in Australia so of course it deserves its place here too. The Gibb River Road really is one of those goosebump-inducing adventures that you'll be bragging about for years.
This monumentally spectacular track goes across the rugged Kimberley region of northern WA, taking in natural springs, expansive cattle stations and lots and lots of red dirt. If it's a true Aussie adventure you're looking for, this is it.
Climies Track (TAS)
Location: Trial Harbour to Granville Harbour
Distance: 20km (one way) / 2-3 hours each way, 4 – 6 hours return
When to Go: Year round, but be careful during bad weather
On this list you'll find plenty of well-loved Aussie 4WD tracks, but what we love about Climies Track is it's a relatively unknown destination. Along Western Australia's wild west coast, this track is a serious challenge with bog holes, changing elevations and river crossings.
Don't be fooled by the relatively short distance of this track, it's an epic adventure and one that relatively few undertake. For your hard work, you'll be rewarded with jaw-dropping views such as the sea whipped into a frenzy and dramatic waterfalls.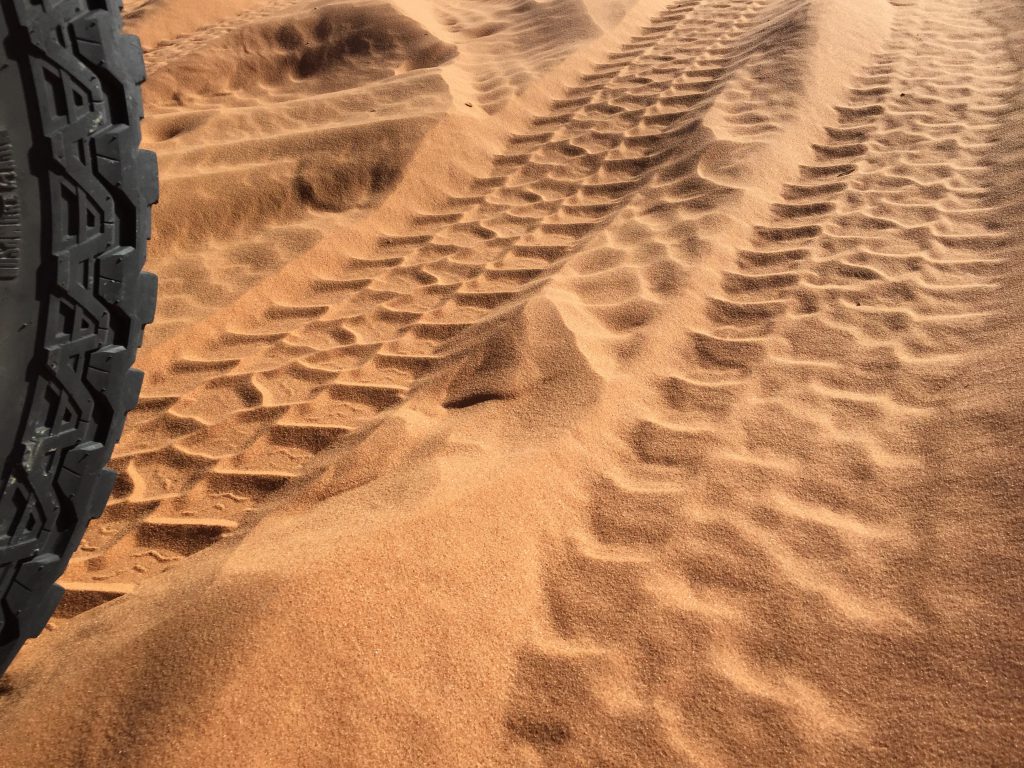 Birdsville Track (SA/QLD)
Location: Marree to Birdsville (north-eastern SA to QLD)
Distance: 534km
When to Go: April to October is best
Like the Gibb River Road, the Birdsville Track started life as a stock route used by the toughest stockmen and women. It's hard to imagine how intimidating it must have been to attempt this route before phones and GPS.
The Birdsville Track snakes through some of the driest and least hospitable Terrain in Australia. Yet, its rugged beauty is undeniable, and it's always a thrill to spot native Aussie animals along the way. It's certainly a worthy addition on our list of best Australian 4×4 trails.
Oodnadatta Track (SA)
Location: Marree to Marla
Distance: 600km/1- 2 days
When to Go: the road is open all year round
Located in the top right hand corner of South Australia there's the Oodnadatta Track, not far from another entry on our list – the Birdsville Track. This route follows the old Ghan Railway Line, and it's another great option for an outback adventure.
While the Oodnadatta Track has enough to challenge you, it's also a good quality road so this is a great track for beginners. Drivers of all abilities will surely love the unique sights along the way, such as the pink Lake Eyre and the pink roadhouse at Oodnadatta. 
Looking for more great SA drives? Check out our favourite road trips in South Australia.

Victorian High Country (VIC)
Location: Mansfield to Harrietville (location)
Distance: 300km / 2 days
When to Go: December to April
Australia's best 4×4 trails aren't just about red dirt (although there's a lot of that). With the Victorian High Country route, you'll be treated to some jaw-dropping scenes that include lush greenery.  This entry on our list is also unique as there's a heavy dose of history here, with many abandoned ghost towns harking back from the gold rush days. 
While it's all great fun to drive, there's the particularly hair-raising, elevated Billy Goats Bluff section to get that adrenaline rush. The Blue Rag Range Track is another highlight.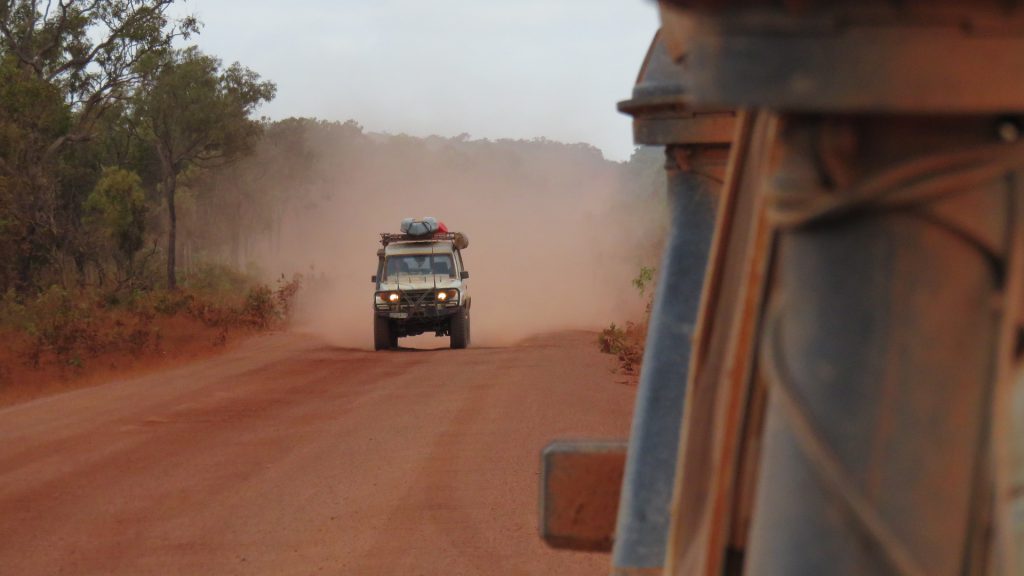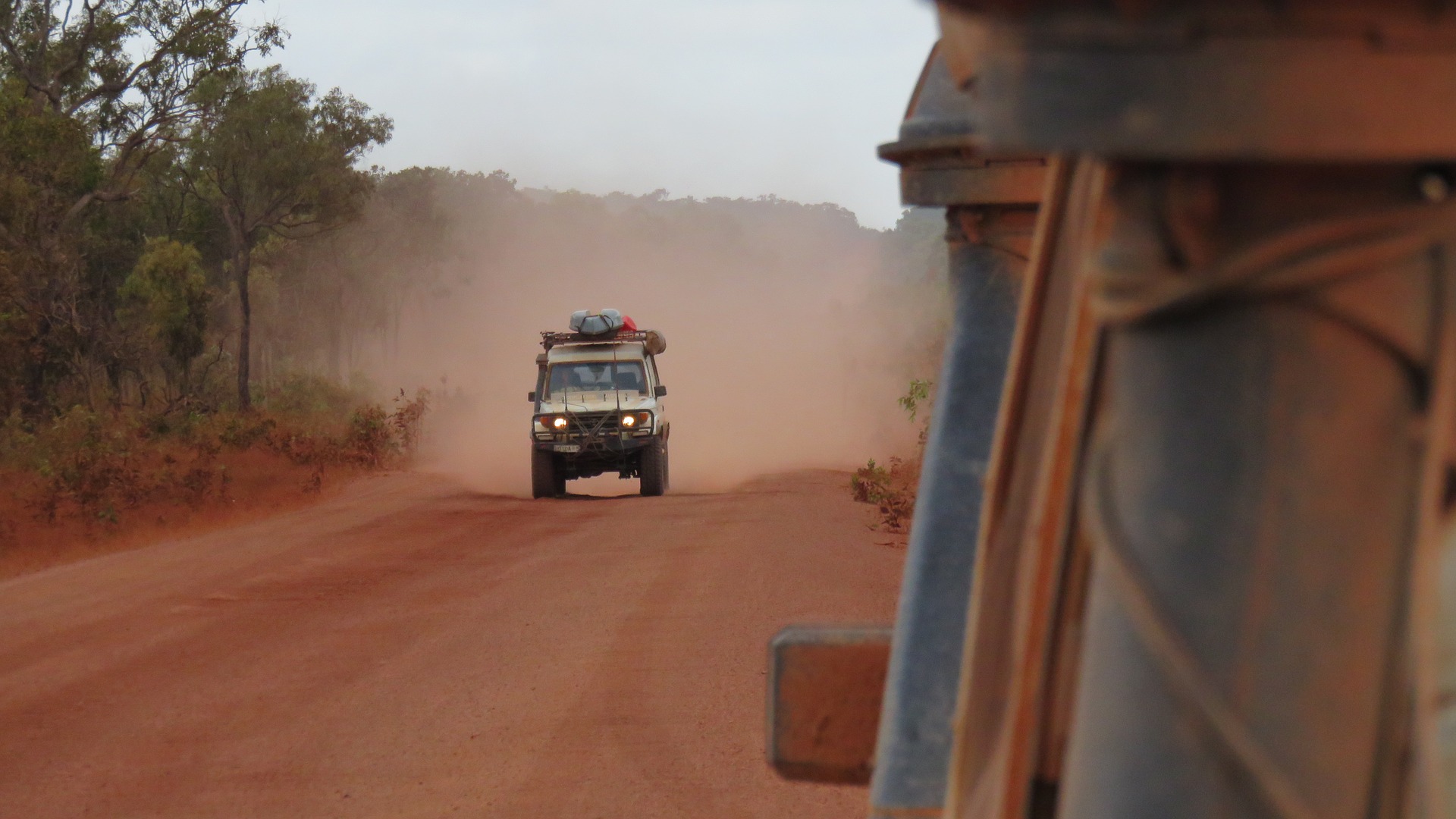 Old Telegraph Track (QLD)
Location: Cooktown to Seisia (location)
Distance: 800km / Min. 2 weeks, preferably more
When to Go: May to October (closed in et season)
If you've got time on your hands and adventure in your veins, then you'd best take a look at the Old Telegraph Track. Heading north from Cape York into Australia's remote and rugged north-eastern tip, the path is dotted with swimming holes and epic views.
This track requires a number of river crossings so it is no walk in the park. It's best for experienced drivers, and it's crucial to make sure that you have good quality all-terrain tyres. (We can help you with that! Check out our tyre comparison tool here).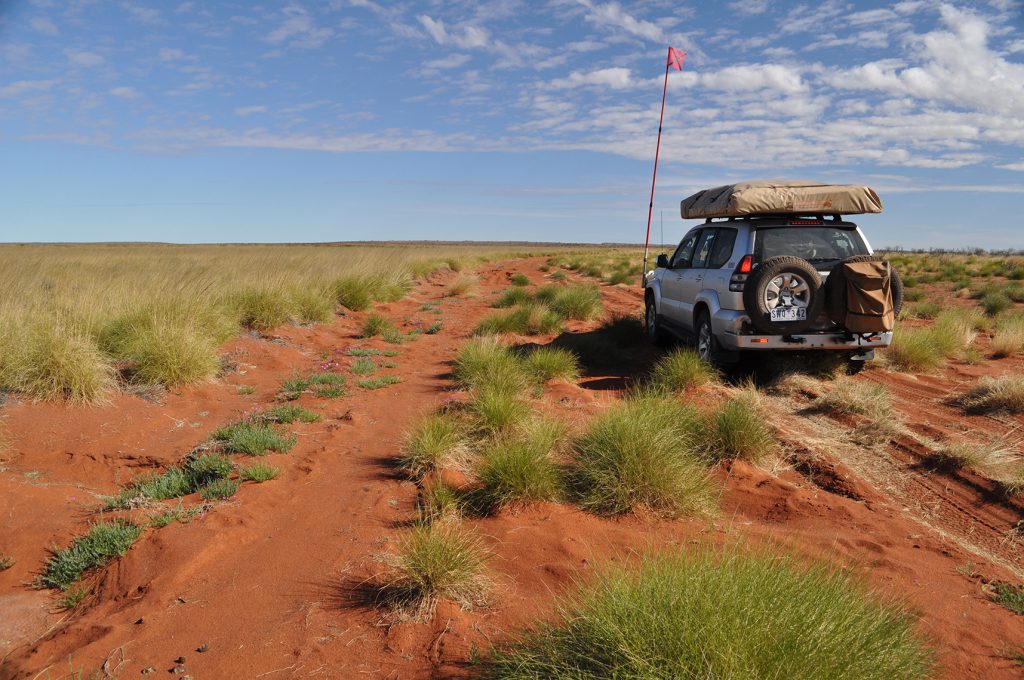 Canning Stock Route (WA)
Location: Willuna to Halls Creek 
Distance: 1800km / 2 weeks+
When to Go: May to August
Looking for a once-in-a-lifetime challenge? The kind that will impress your friends at the pub for decades? If so, you'd better prepare yourself to undertake the utterly epic, almost impossible Canning Stock Route. It even has its own Wikipedia page.
Like many of the other trails on our list, this trail started as a humble stock route for some seriously brave, intrepid and resilient stockmen and women. To this day, water sources are generally limited to small wells set up back in the day for stock, and there are almost no amenities along the way. 
For this reason, it's advisable to travel in convoy and to be very, very well prepared.
Binns Track (NT)
Location: Mt Dare (SA) to Timber Creek (NT)
Distance: 2200km/10 days
When to Go: April to August
Technically this track starts right at the top of South Australia, but the bulk of it sees you adventure through the Northern Territory. Named after a former NT Park Ranger, Bill Binns, this is a serious adventure in the Top End.
Much of the trail traverses the unforgiving Simpson Desert, with its seemingly endless stretches of red dirt. There are also plenty of sights along the way including gorges, ruins and rock formations, as well as a couple of tiny townships such as Tennant Creek.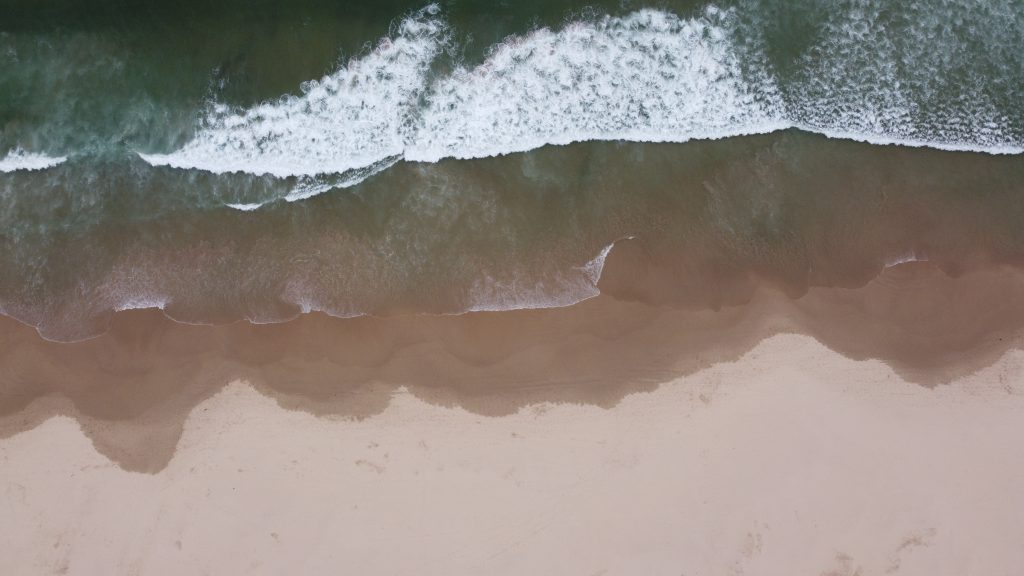 Stockton Beach Track (NSW)
Location: Williamtown to Anna Bay
Distance: 53km / 2 hours
When to Go: Year round
We're big fans of outback driving, but sometimes you want to change up the scenery. That's why we've chosen the Stockton Beach Track in NSW as one of the best Australian 4×4 trails. As the name suggests, this track takes in stunning coastal views and challenges you to navigate over the soft pale sand.
Fun fact – this beach featured in some of the scenes of the action movie, Mad Max, which gives it an extra cool factor. At 53km long (each way), the Stockton Beach Track can be done in a day but we recommend leaving plenty of time to do your fair share of dune bashing while you're at it.
Gunbarrel Highway (WA/NT)
Location: Wiluna (WA) to Yulara (NT)
Distance: 1500km/5 days
Best time to Go: April to September
It's not just the name that we love about this Australian 4×4 track through the remote central Northern Territory. It's an adventure lover's playground, with plenty to keep even an experienced driver on their toes – watch out for the washaways in particular.
Along the track, you'll find ruins, amazing viewpoints and natural rock formations that appear seemingly out of nowhere. While you are welcome to adventure along this trail, you do need to obtain a permit from the Central Land and Ngaanyatjarra Councils before setting off.
Without wanting to be the fun police, it is important to remember to be very careful driving in the outback of Australia – many of these trails require specialised tyres and equipment, and it can be hundreds of kilometres between fuel stations. A safe vehicle starts with safe tyres – so check out our tyre comparisons here.