Best road trips Tasmania
Whether you're an Apple Isle local or you've crossed the Bass Strait for a visit, Tasmania is perfect for road-tripping on a self-drive holiday. And it's all about the food and wine, baby!
Road trip #1: Cradle to Coast Tasting Trail – day trip or stay for a weekend
Wake up at the Cradle Mountain Hotel and start your journey on the Cradle to Coast Tasting Trail, a self-guided food journey showcasing the finest food, wine, honey (and fudge!) of the North West region. Stay in a luxurious upcycled shipping container at Coastal Pods in Wynyard to sleep off your taste tests. Or get rustic at Prickly Mo Wines – about 15 minutes out of Devonport – with Friday night live music in a restored shearing shed.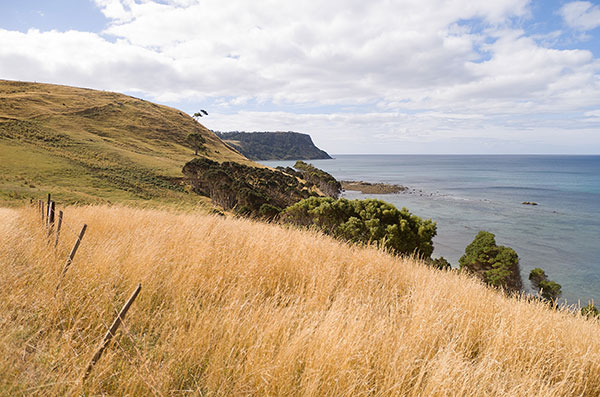 Road trip #2: Devonport to Hobart – approximately 281km south
If you've made your way across the water on the Spirit of Tasmania, the world (or, at least, Tassie) is your oyster. You've arrived on an island full of delicious distractions, so set yourself a goal to get to Hobart's Museum of New and Old Art (Mona).
Before you cross the Derwent, take the turn off to Bridge water and sample some local ales at Moo Brew (it must be fate – the brewery originally launched at Mona and features artwork from renowned Australian artist John Kelly). That's my kind of culture.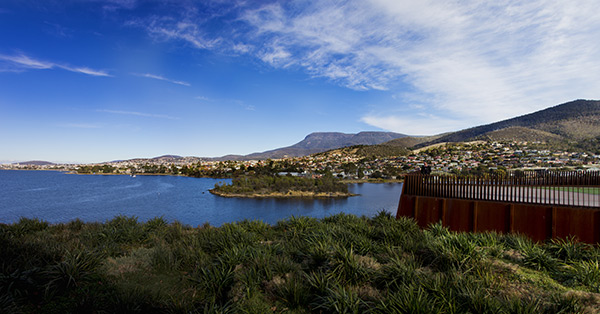 Road trip #3: Hobart to Mount Field National Park – approximately 75km west
Take off from Hobart to Tasmania's oldest (and most loved) national park, with the short drive to Mount Field National Park taking you through the rolling hills of the Derwent Valley. Explore the enormous fern forests of Russell Falls and keep an eye out for echidnas, wallabies, and platypuses.
Split the difference on the way back towards Hobart and make a stop in New Norfolk. Check in to The Shingles Riverside Cottages and indulge at the Agrarian Kitchen Eatery (a combined farm and cooking school). The seasonal dishes change daily, but if the cheese dumplings with burnt butter are on the menu while you're there – take no prisoners!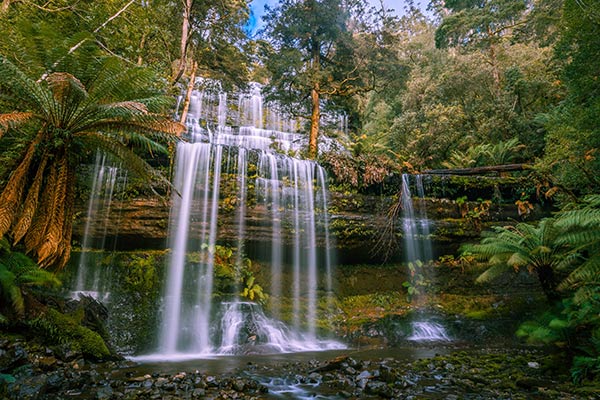 Road trip #4: Launceston to Hobart – approximately 480km via East Coast
Technically, Launceston to Hobart is about a 200km drive from north to south, through the Island State's centre. But why go straight there when you can head to the East Coast and wind your way from city to city?
Spoil yourself with a stay at Freycinet Lodge near Wineglass Bay, and fill your belly with the freshest of fish and chips at The Gulch shack in Bicheno, or the famous lavender ice-cream of Port Arthur Lavender Farm. Loose pants recommended.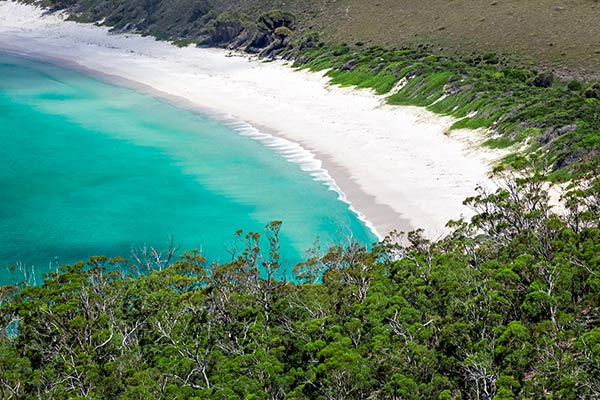 Road trip #5: Hobart to Bruny Island – approximately 83km
The direct trip to Bruny Island from Hobart may be just over 80km, but it's a trip of at least two hours. About a 40-minute drive south of Hobart gets you to Kettering, where lunch at the Peppermint Bay Hotel lets you enjoy the Bruny Island views. Oysters shucked to order? Keep 'em coming.
Take the car on the Bruny Ferry and get thee to the winery! Explore Australia's southern most vineyard at Bruny Island Premium Wines, then head about 15 minutes south to settle in at the Cloudy Bay Beach House. Check out the lighthouse, museum, and national park… or just sit on the deck and daydream.