If you think you've seen it all when it comes to car design, then think again! Japan is home to a unique car style that takes customization to the extreme. The style is known as 'bosozoku' and it's guaranteed to turn heads.
Bosozoku cars are characterized by their exaggerated shapes, vibrant colors, and over-the-top embellishments. Think outrageous spoilers, long exhaust pipes, and dramatic tail lights—they take customizing a car to a whole new level. Even the most mundane of cars can become something truly special once they've been modified with the bosozoku style.
In this post, we'll take you on an exploration of Japan's creative car culture. You'll get an up close look at the styles and designs that make this car scene truly unique – from the classic kaido racers of the 1960s all the way up to modern day creations.
With Bosozoku style, you can expect some serious attention – so start revving up your ride and experience the roar of individuality!
How to Achieve the Bosozoku Look
If you're looking for an edgy and daring car design, then look no further—Bosozoku style is the perfect way to make a statement on the road! The look can be described as loud, bold, and often over-the-top with its elements. But what specific characteristics make up the Bosozoku style?
Colorful Detailing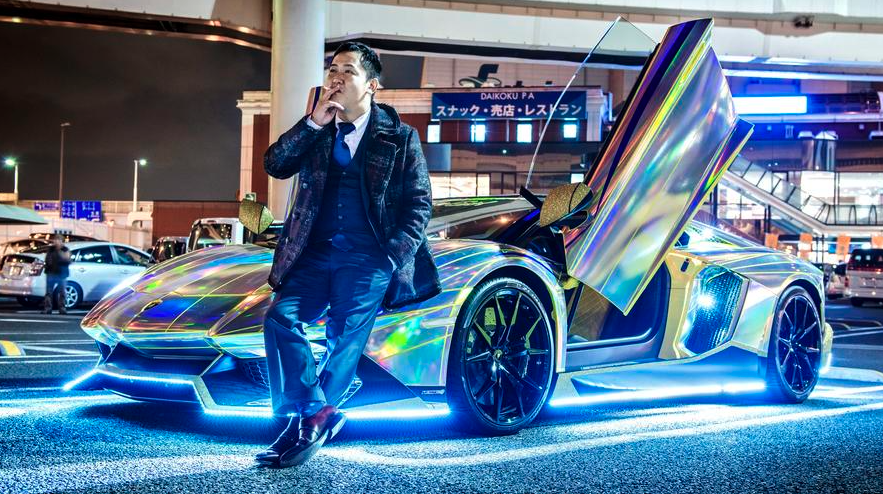 The most notable element of Bosozoku design is its bright and colorful detailing. Whether it's flashy graphics, a custom paint job, or bright neon lights with powerful car batteries – this style loves to stand out! In fact, some people use airbrushing techniques to create truly unique designs that will turn heads wherever they go.
Stylish Accessories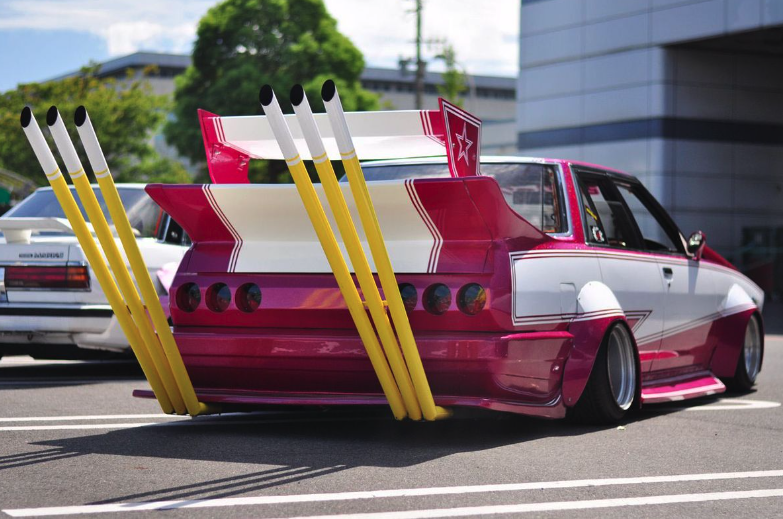 To complete the Bosozoku look, accessories are incredibly important. This includes chrome exhaust pipes and tips, spoilers, brightly-colored rims, side skirts and larger rear wings. It's definitely all about making a statement—the more outrageous, the better!
Wacky Suspension & Tyres.
Finally, there's no better way to get around Japanese streets than with heightened suspension. From air suspensions to hydraulics—Bosozoku style cars are designed with low-riding chassis for both durability and performance optimization. So if you're looking to achieve that iconic Bosozoku look – this is a must! This Jeep is looking pretty good sitting on Toyo Tyres. ( Get Toyo Tyre Quotes Here)
Our Conclusion
In the world of custom cars, Japan's Bosozoku style stands out from the pack. As the cars take on wild new shapes and sizes and fashion trends, the culture, technicality, and groundbreaking designs all come together to create cars that are truly out of this world.
The Bosozoku style is constantly changing and evolving, creating cars that are both beautiful and functional. With its unique style and mesmerizing esthetic, it's clear that Bosozoku is here to stay as one of the most popular car styles in Japan and beyond. Going beyond the limits of car design, Bosozoku is truly a sight to behold.
---
Written By
Matt Banks
Matt is the founder of Autohero.com.au and has been hooked on cars and repairs ever since childhood. A veteran in automotive since leaving school, Matt has completed his trade as a panel beater and is across all things with wheels. 
His first car was a 1967 FORD XR Wagon followed by a string of collectable Holden's.
Have a question for Matt? Leave a comment below.