.One of the best things about road trips is the staggering variety available. Around the world, millions of road beckon, offering a plethora of different options and experiences. Amongst them all, however, a few stand out. These are the world's most famous roads, the ones that sit on serious road trippers' bucket lists.
10 World Famous Roads to Drive in Your Lifetime
With so many options, choosing the very best can be a challenge – but this is our absolute top ten.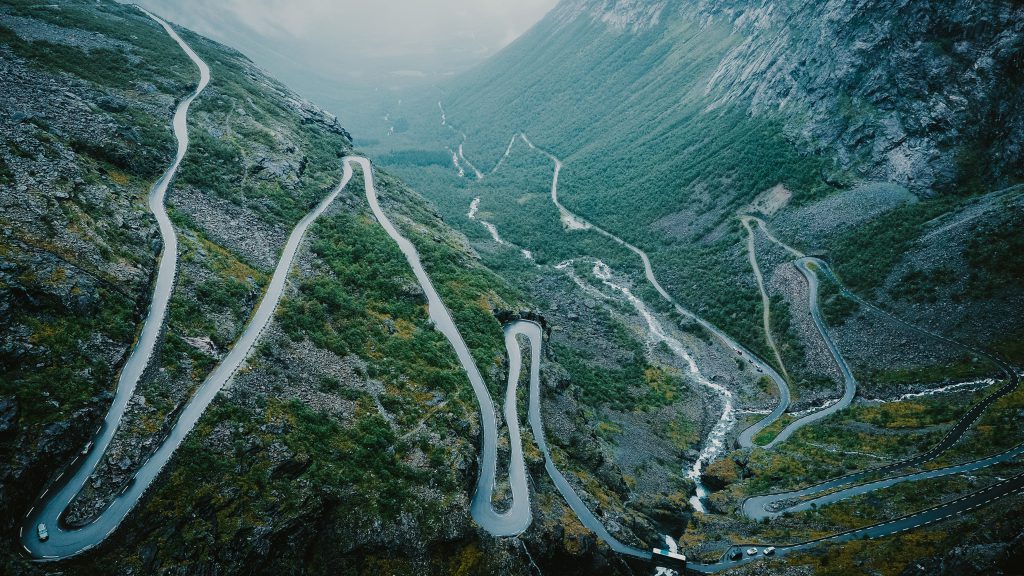 Passo Dello Stelvio, Italy
The "Stelvio Pass" is a road that motoring enthusiasts spend a lifetime dreaming of driving. It is the second-highest paved mountain pass in the Alps, near the border of Italy and Switzerland.
Arguably there are more scenic routes in the Alps, however Stelvio's Pass has gained legendary status amongst driving enthusiasts due to its difficulty. There's an eye-watering 48 switchbacks along the 46.5 kilometre (29 mile) route.
Built in the early 1820s, Stelvio's Pass is safe in good weather. It does usually closes between October and June, though, when conditions make it impassable.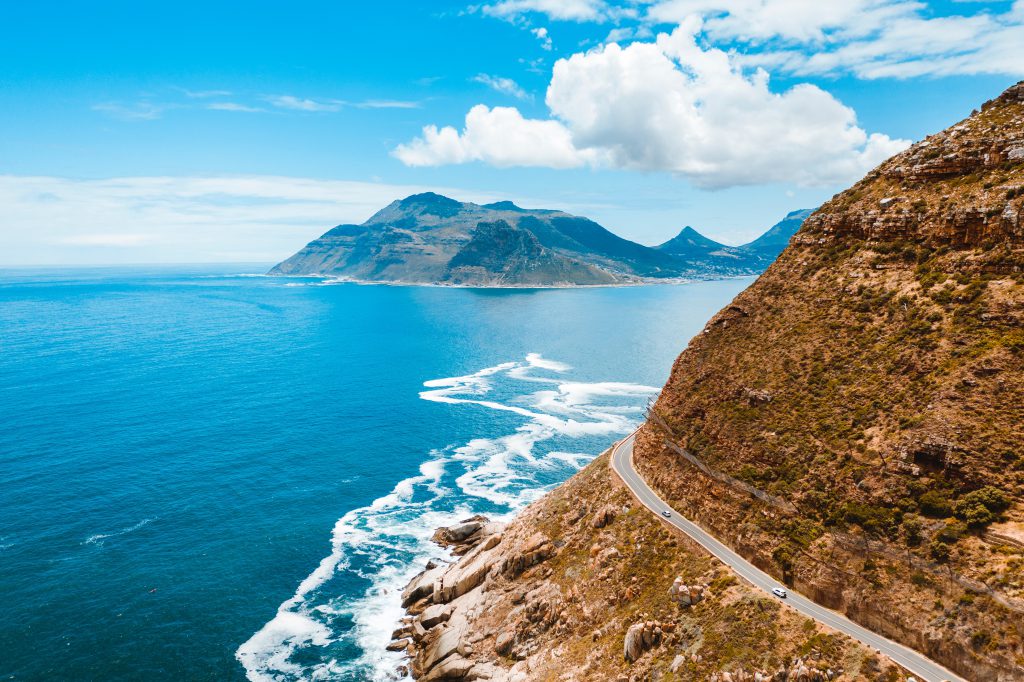 Chapman's Peak, South Africa
Located just south of the bustling city of Cape Town, Chapman's Peak – or "Chappies" as it is known to locals – is a jaw-dropping coastal drive. Carved into the mountain side with the Atlantic Ocean in all its glory to your left, this really is an unforgettable route.
In total, Chapman's Peak is around nine kilometres (5.6 miles). It is the gateway between Cape Town and the southern peninsula, with utterly stunning views along the way. As well as admiring the scenery, you can also stop off to enjoy adventure activities.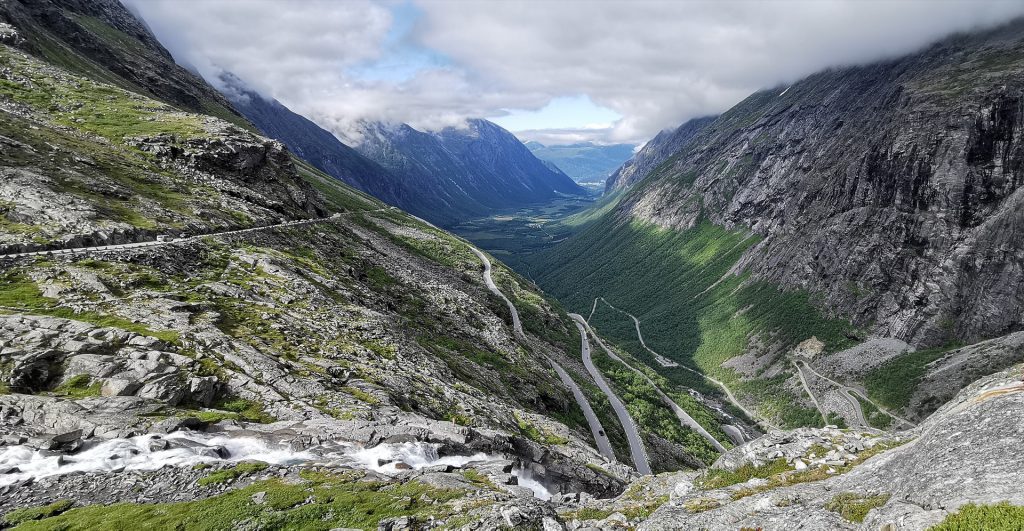 Trollstigen, Norway
It's well-known that Norway is one of the most spectacular places on earth, so it makes sense it would also be home to one of the world's most famous drives as well. There are a few epic routes around Norway, but the best known is Trollstigen.
Surrounded by four of the country's most impressive mountains, the views along this 55 kilometre (34 mile) drive are seriously astonishing. There's gorges, mountains and, on the driving front, a few hairpin bends to keep you on your toes.
Like many of the options on our list, Trollstigen is only open in the summer months.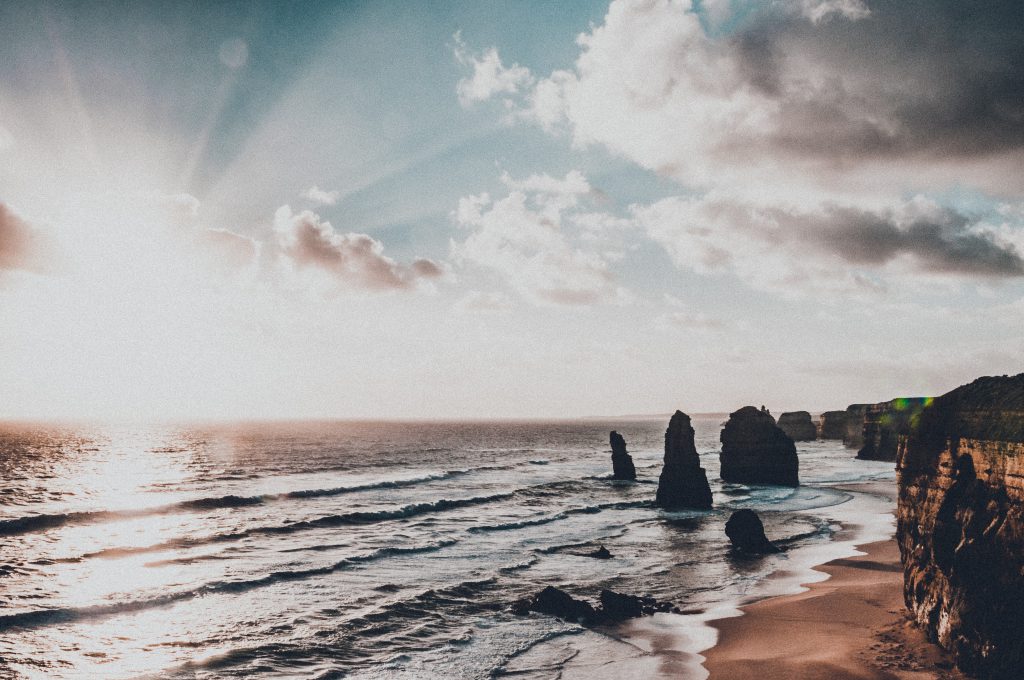 Great Ocean Road, Australia
We are proud Aussies so of course one of our local favourites had to make the list. However, even without our hometown pride, we'd definitely still be including the Great Ocean Road as one of our favourite world famous roads.
Taking in some of Australia's most spectacular coastal scenery, the 243 kilometre (150 mile) route has been a favourite for generations. With various lookouts taking in fascinating natural wonders – most notably the 12 Apostles – it's not hard to see why. In fact, it's a worthy addition on our best Aussie road trips.
Helpfully, the Great Ocean Road is open all year round, although if you're wanting to hit the beaches then summer might be the best idea.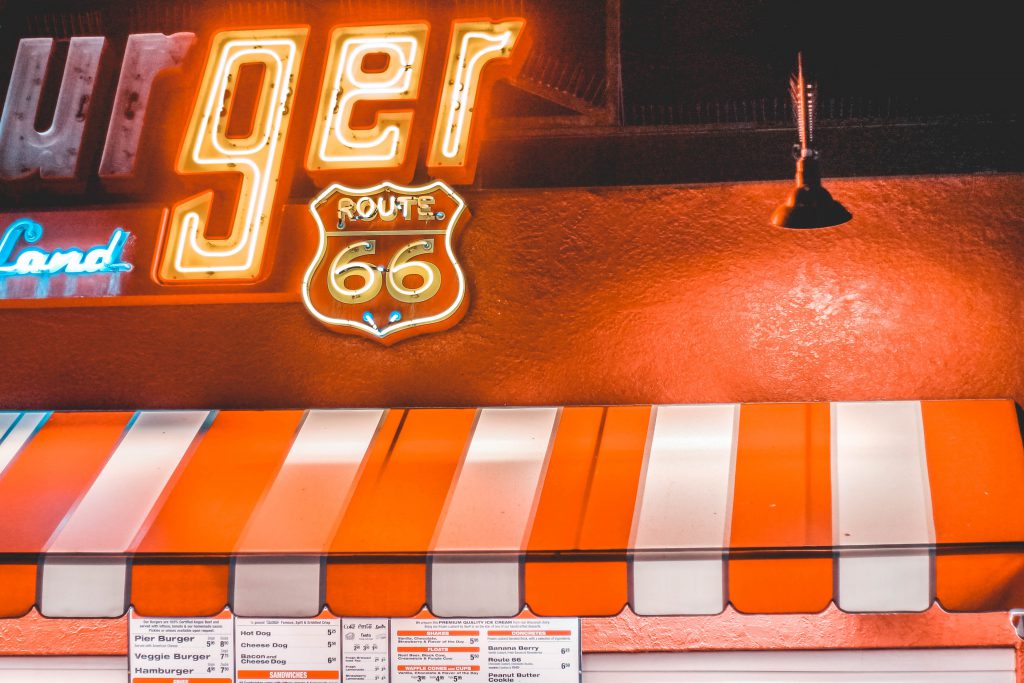 Route 66, United States of America
You get your kicks… surely Route 66 needs no introduction to anyone who is interested in the world famous roads. This stretch of highway has been inspiring road trippers, authors and songwriters for decades.
Route 66 connects eight American states – California, Arizona, New Mexico, Texas, Oklahoma, Kansas, Missouri and Illinois. So, this really is your quintessential road trip around the USA.
At around 3,940 kilometres (2,500 miles) it's not a short trip – but it is one that serves as an incredible introduction to the diversity of the US of A.
Guoliang Tunnel Road, China
If heights and/or enclosed spaces are not your thing – look away now. The Guoliang Tunnel Road combines them both, to offer one of the most unique – but slightly terrifying – drives on our list.
As well as being an incredible drive, this road is also a serious feat of engineering. A tunnel carved into the side of a mountain in the Henan Province of China, it's jaw-dropping to know that the Guoliang Road was actually carved by hand.
At only 1.2 kilometres (3/4 mile) it is one of the shortest drives on our list. However, it is also one of the most unique.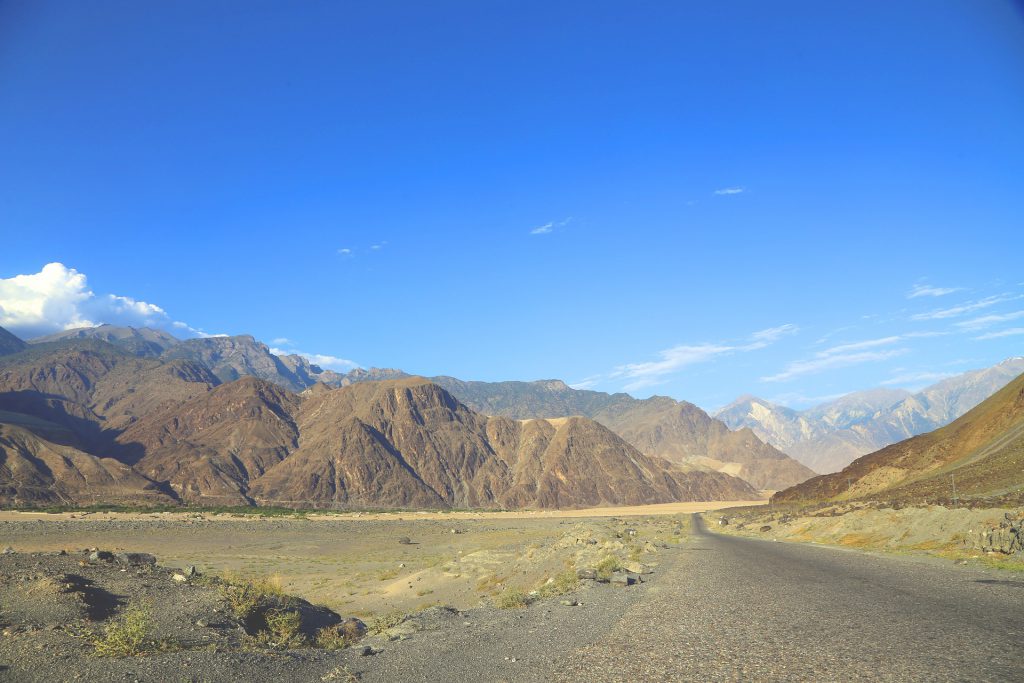 Kakoram Highway, China/Pakistan
While we're on unique and slightly death-defying roads, we'd best talk about the Kakoram Highway which links China and Pakistan. It's also known by the wholesome name of "the China-Pakistan Friendship Highway".
In days gone by, however, this road had a different name – the Silk Route.
It's not only its history that makes this 1,300 kilometre (810 miles) one of our world famous roads. It's also home to the highest border crossing on earth, at 4,693 metres above sea level. This means not only is it a feat of engineering, but that you can enjoy jaw-dropping mountain views over several mountain ranges.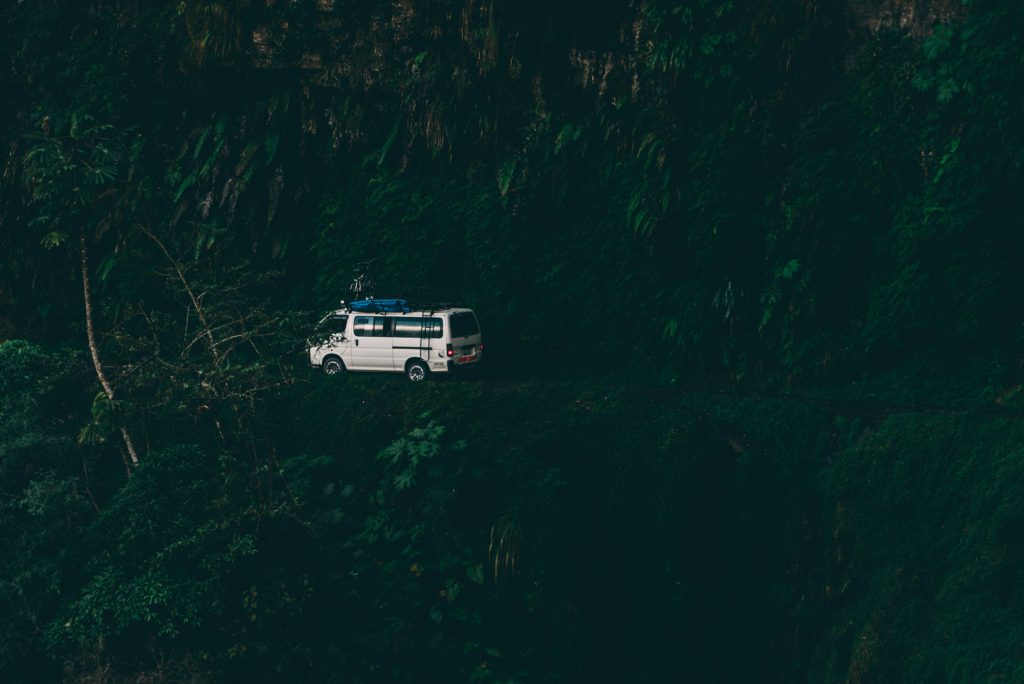 North Yungas Road, Bolivia
When a road is colloquially known as "Death Road Bolivia" then you know it's going to be a serious adventure. Luckily, despite its harrowing nickname, the North Yungas Road has actually cleaned up its death defying reputation.
The 69 kilometre (43 mile) route earned its terrifying moniker due to a combination of factors. This includes the roads' narrow width, terrifying drop and frequent fog. Even still, this was not enough to keep intrepid adventurers away as they were seduced by the epic views and bragging rights.
Today, twenty years of safety developments have improved the conditions, but it remains a drive that's not for the faint of heart.

Jebel Hafeet Mountain Road, UAE
It's no secret that the United Arab Emirates is home to what might just be the most supercars per square kilometre on earth. It makes sense, then, that a road would be built to offer the chance to put those supercars through their paces.
The result is the Jebel Hafeet Mountain Road. At times, it feels more like a racing track than a commuter road. Over 11.7 kilometres (7.3 miles), the road takes in various bends over and around the mountainous desert.
The road itself really is the attraction here, so it doesn't really go anywhere – except to a luxurious hotel, of course!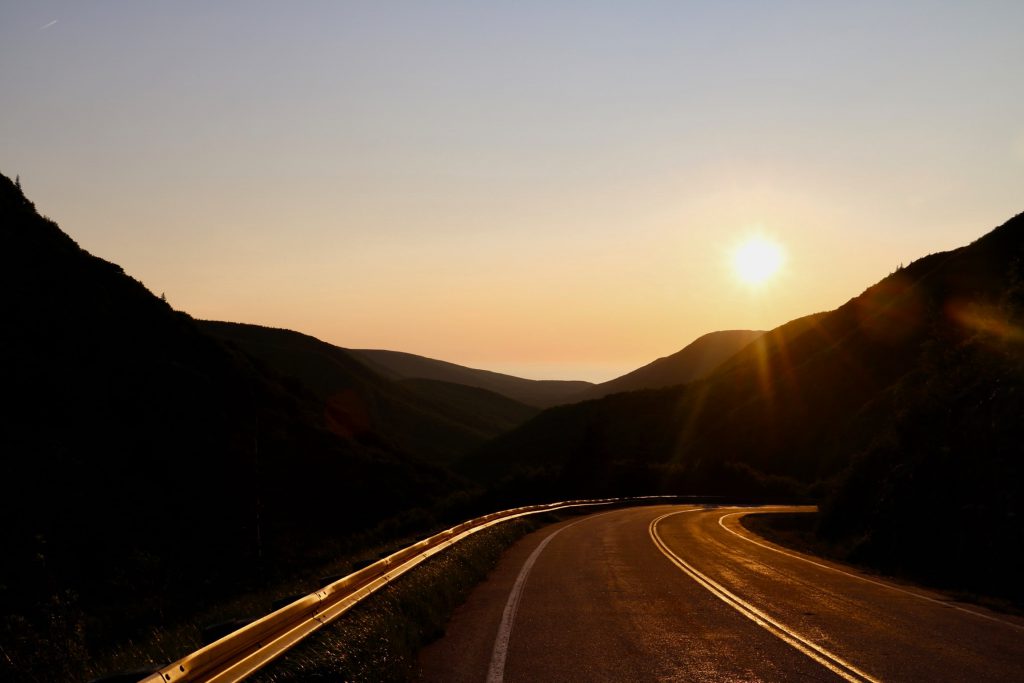 Cabot Trail, Canada
For a drive that will surely dazzle you with its diversity, look no further than Canada's Cabot Trail. Snaking its way around Cape Breton Island, this spectacular route takes in an array of scenic landscapes.
From coastal views to prehistoric rock formations, there's more than enough to keep your interest as you trail around the coast. Plus, its not all about the driving – there are also countless restaurants serving up the island's specialty of seafood.
Overall, the 298 kilometre (185 mile) trail is a varied delight.
Wherever your road trip takes you, make sure you've got safe wheels under you. Check our tyre comparison tool to get the best deals on the best tyres in Australia.