The good old Sunday drive has been a favourite Aussie pastime for generations. Most of us will remember being buckled up for a family drive out past the suburbs and into the countryside on the weekend.
If it's Sunday drives from Melbourne that you're looking for, you're in luck. Victoria's cosmopolitan capital is in striking distance of a number of scenic drives that take in all different landscapes and views. Plus, they each boast fantastic cafes and eateries so there will be plenty of reason to pull over and take a break.
Choosing your Sunday itinerary can be a challenge, so we've pulled together our five top recommendations. These routes are 30 minutes to two hours from Melbourne, so they're perfect for fitting into an afternoon or all-day drive.
Best Sunday Drives from Melbourne
Here are our top five Sunday drives from Victoria's capital.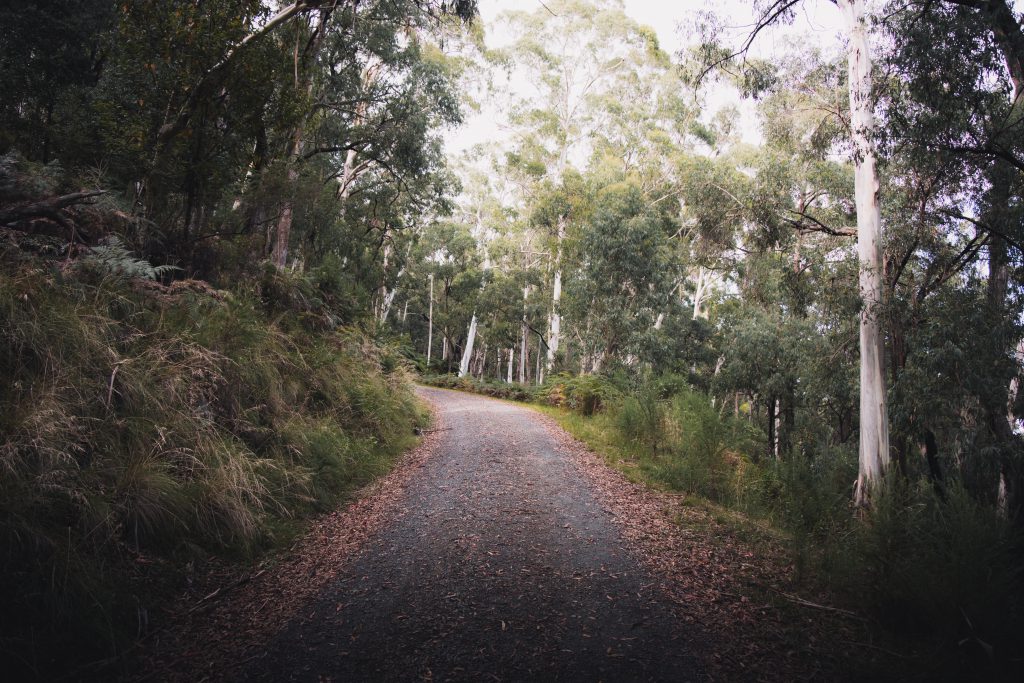 #1: Yarra Valley
It's no secret that Melbourne is a city that loves great food and wine, so it's only right that one of the best Sunday drives is a gastronomic journey. Just a short distance from Melbourne, the Yarra Valley is a foodie paradise cloaked in beautiful landscapes.
Victoria's oldest wine region also offers plenty of culinary delights, so be sure to leave plenty of room in your itinerary for indulging in the delicious fare. From farm fresh fruit to artisan cheeses and even a chocolaterie, the options are mouthwatering.
While the stops are certainly a highlight of this drive, the route itself takes in beautiful views. Meandering through the valley you can expect to take in jaw-dropping scenes. There are a number of different routes around the Yarra Valley, but arguably the most scenic is the Black Spur Drive between Lilydale and Marysville. 
Directions: Take the scenic route from Melbourne by driving the Eastern Freeway until you get to the Burke Road North exit. From there, follow it until you reach Upper Heidelberg Road and Metropolitan Route 44 to Eltham. Then, take the Main Road past Eltham to Kangaroo Ground before turning right on the Eltham-Yarra Glen Road. From Yarra Glen, head south along Melba Freeway to reach Lilydale before heading on to Marysville via the Maroondah Highway (where you'll find the Black Spur Drive).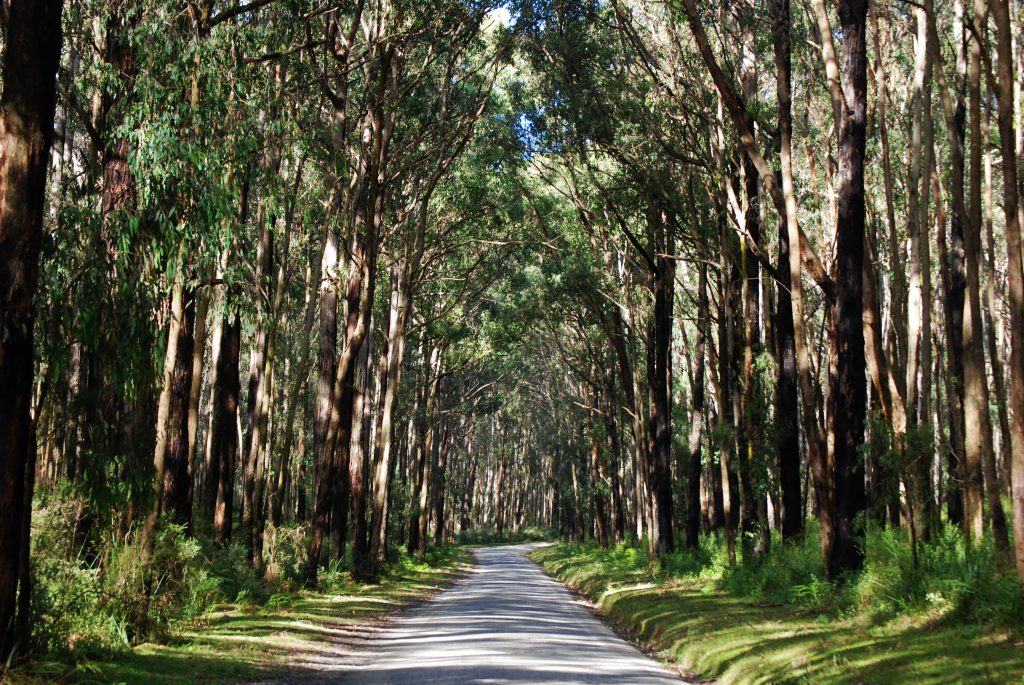 #2: Dandenong Ranges
Not far from the Yarra Valley lies one of the other great Sunday drives near Melbourne, through the Dandenong Ranges. This route will take you through some of Victoria's most beautiful landscapes, including dense forests and enchanting glades. 
The highlight of the Dandenong Ranges is the beautiful scenery, however it also offers a selection of picturesque towns with bakeries, cafes and gift shops. So, if you're looking to break up the drive with a coffee break – or several – you're in luck.
Located under an hour's drive from Melbourne, this route is highly accessible and ideal for a morning or afternoon drive. You could also combine it with a visit to the Yarra Valley for a full-day itinerary.
Directions: Set out from Melbourne to the town of Kalorama. From here, the helpfully named "Mount Dandenong Tourist Drive" will take you south through the towns of Mount Dandenong, Olinda and Sassafrass, ending at the Puffing Billy Railway.
Note – phone reception can be patchy along the Mount Dandenong Tourist Drive, so be sure your car, including tyres, are up to standard before you go. This is especially important because it's a windy road in places. Check our tyre comparison tool to score the best deal on new tyres.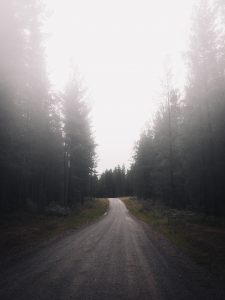 #3: Mt Macedon
Within easy driving distance of Melbourne you'll find the Macedon Ranges. It's a cliche, but you really will feel like you've been transported to a different country, miles away from the hustle and bustle of the city.
Arguably the most famous attraction in the area is Hanging Rock, an Aboriginal cultural site which also featured in the thrilling book and film A Picnic at Hanging Rock. Luckily, we're sure your visit will be much less eventful.
Aside from the rolling hills and vineyard views, one of the most charming parts of this area are the humble and historic country towns. They also form the basis for a great driving route which is ideal for your Sunday excursion.
The Macedon Ranges are beautiful any time, but in Autumn (March to May), the leaves turn a variety of fiery reds and golden yellows, making it particularly magical.
Directions: Take the Calder Freeway to begin your route in Woodend. From here, take Ashbourne Rd toward Ashbourne. At the end, turn left onto Chanters Lane and then right onto Pearsons Rd. Then, take a slight left onto Bridge Street (which becomes High Street then Falls Street) and follow that through Trentham. At the t-junction, turn right onto Trentham Falls Road and then turn right onto Kyneton-Trentham Road toward Tylden. At the end, turn right onto Trentham Rd to Kyneton. You can take an excursion to the Malmsbury Botanic Gardens here, before turning onto the Calder Freeway and following that to finish back at Woodend.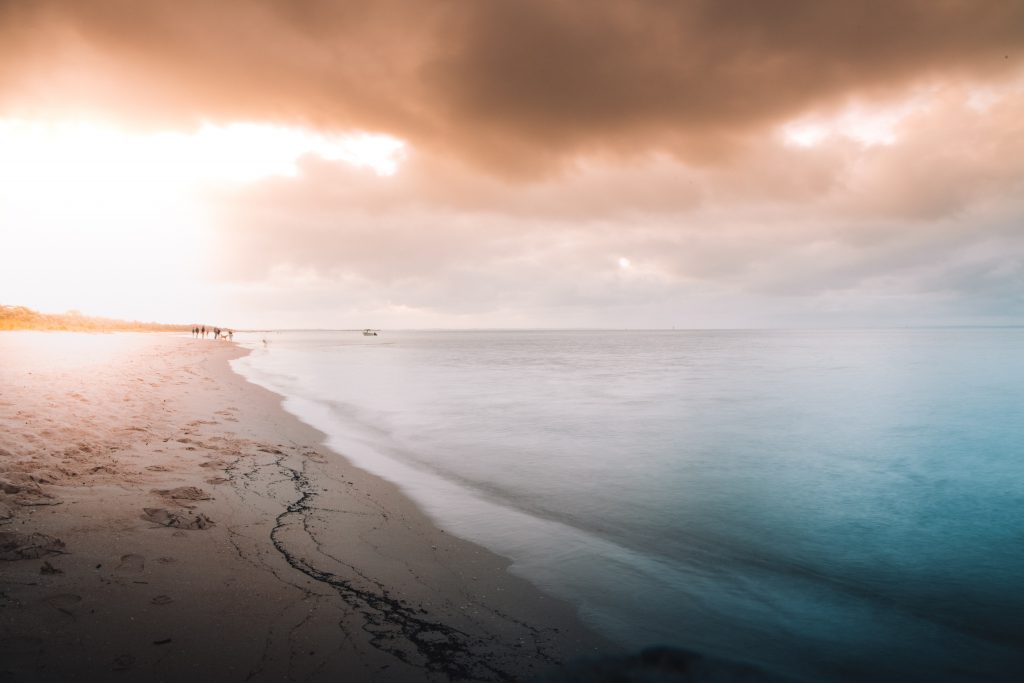 #4: Mornington Peninsula
Australia is abundant in coastal roads, so it's only right to include at least one on our list of best Melbourne scenic drives! This route will take in some epic sea views and also give you the opportunity to drop in on some bustling small towns.
Located around an hour to an hour and a half south of Melbourne, the Mornington Peninsula is a total delight. It's no wonder it's a much loved holiday destination by locals, and is also home to some of Victoria's priciest real estate.
Luckily, you won't need to pay to enjoy those epic Mornington Peninsula views. Simply head out for a Sunday drive and enjoy.
Just enjoying the views (maybe with a few coffee stops along the way) is great, but if you've packed your swimming clothes you might even want to stop to take a dip, weather permitting!
Directions: From Melbourne, simply follow the coast via Frankston. Towns are well sign-posted along the way, allowing you to turn off to access charming spots including Rosebud, Rye, Sorrento and Portsea.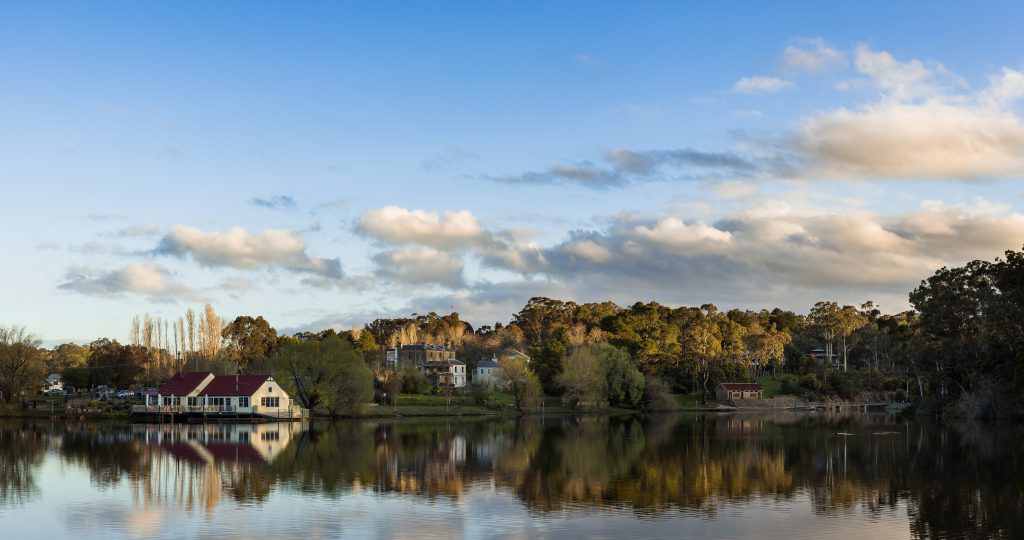 #5: Daylesford
Sundays are for relaxing, and there are few better places for relaxing than Daylesford. So, if you're looking to combine driving with great food, shopping or maybe even a massage then you'd better head south to Daylesford.
Bordering the Macedon Ranges, Daylesford is a charming country town that seems to have a way of capturing the imagination of all who visit. Be warned: more than a few day trippers and Sunday drivers have ended up purchasing properties here. Perhaps avoid turning off for any "auction" signs, just to be safe.
It's not hard to see why it is just so popular, as it really is a little slice of paradise with a bunch of attractions to boot. The natural environment around it is beautiful, and is most famous for its natural mineral springs that are said to have healing properties.
If the mineral springs don't heal you, then some delicious food might do the trick. Then, enjoy the scenic drive to the Wombat Hill Botanic Gardens and perhaps climb the 77 steps to the memorial lookout.
Directions: From Melbourne, take the Western Freeway – it's not the most scenic route, but it is the fastest. Things will get more appealing once you turn off at the Ballan-Daylesford Road. Once you arrive at Daylesford, you can spend some time exploring the town as well as neighbouring Hepburn Springs via Mineral Springs Reserve Rd