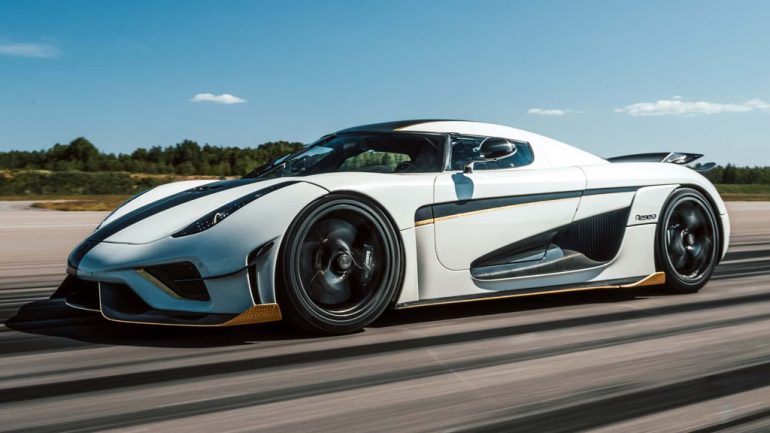 The Koenigsegg Regera has achieved a remarkable feat, breaking the previous record set by the Rimac Nevera for the fastest production car to reach 249 mph (400 km/h) and come to a complete stop. In a stunning display of power and speed, the Regera completed the task in just 28.81 seconds, surpassing the Nevera's time of 29.94 seconds.
Koenigsegg is no stranger to setting records, having used the Regera in 2019 to achieve a 0-249-0 mph run in 31.49 seconds, improving upon the previous record of 33.29 seconds set by the Agera RS in 2017. The Swedish automaker proudly asserts that these new records were set with a car that is no longer in production, emphasizing the Regera's superiority in the fiercely competitive automotive industry.
Furthermore, the Regera now holds the record for the fastest road-going vehicle to reach 250 mph (402 km/h) and come to a halt, accomplishing this incredible feat in just 29.6 seconds. The mind-boggling acceleration and braking capabilities of the hypercar, originally launched in 2015, were meticulously measured by Racelogic.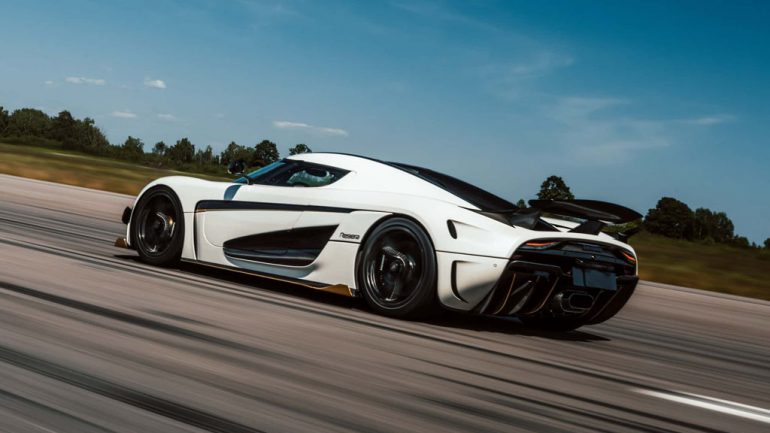 To establish these records, the Regera was taken to the Örebro Airport, located west of Stockholm. This airport boasts a lengthy runway spanning 3,274 meters (10,741 feet), providing ample space for the Regera's twin-turbo V8 engine to unleash its power. Koenigsegg highlights the improved conditions during this high-speed run, mentioning the smoother surface and the use of new Michelin Pilot Sport Cup 2 R tyres.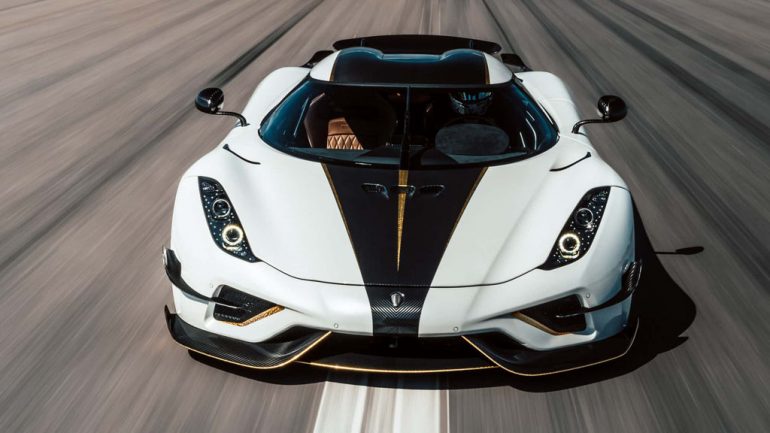 While this achievement is impressive, Koenigsegg has hinted at even greater accomplishments to come. The automaker has been teasing the Jesko Absolute, a car expected to surpass the Regera's performance and push the boundaries of speed. As for the Regera, it marks the end of production with the delivery of the final unit among the limited production of 80 cars.