Four-wheel drives are one of the most beloved vehicles in the country. They're loved by both city and country-dwellers because not only are they able to haul heavy loads, they can also take you off-road safely and superbly while at the same time give you a smooth ride on the highway.
However, a big part of how well a 4WD can do all these things depends heavily on the tyres. That's why it's important to select the right type for your on and off-road needs.
There are three basic types of 4WD tyres that you can choose from:
Highway
All-Terrain or A/T
Max Traction or M/T
Highway
Highway tyres are made specifically for, you guessed it, the highway. They're designed to give you enhanced highway performance, ride comfort and long wear. These tyres provide great traction all year long, be it in dry, wet or cold seasons. They often get better gas mileage as well compared to the other tyre types.
These wheels are made for crossover and 4WDs, as well as for pick-up truck and large vans. If you drive mostly on smooth roads with the occasional gravel driveway or grass field, then this type of tyre is perfect for you.
All-Terrain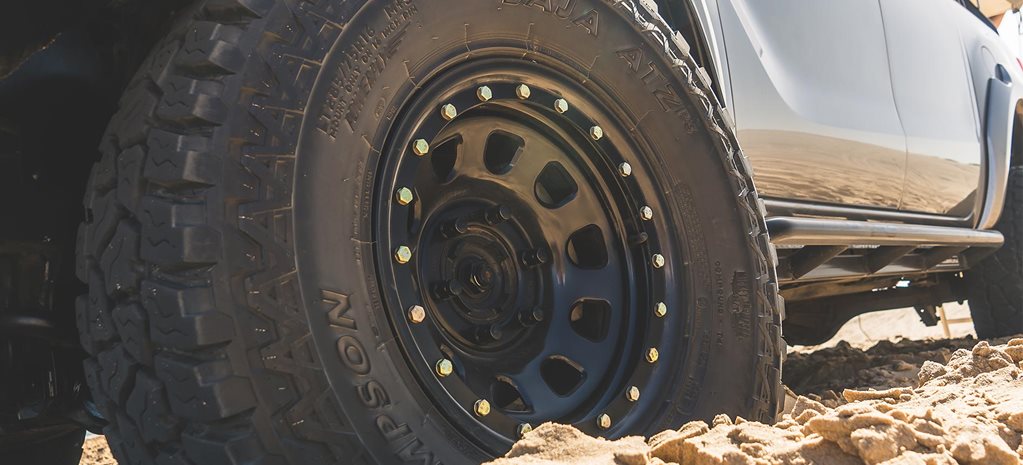 All-Terrain or A/T tyres have a more rugged look about them compared to Highway tyres. They often have a more complex tread design, with deeper, wider grooves and large tread blocks. This design gives them the added traction they need to take on rough roads. Coupled with tougher tread compounds that can withstand chipping and tearing, and you have a wheel that can deliver excellent performance on- as well as off-road.
The A/T handles well even on the roughest terrain and carrying heavy loads, while also giving you good traction and wear on smooth roads. This tyre then is ideal for those who want maximum versatility from their tyres, or those who frequent roads less travelled yet also desire good performance on smooth surfaces.
Max Traction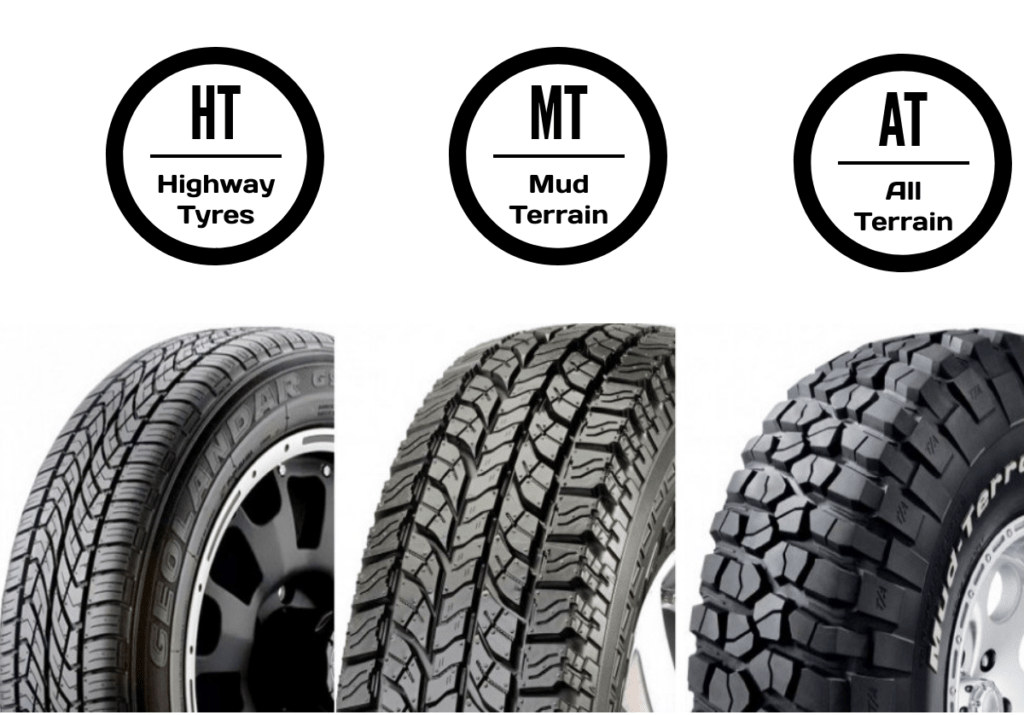 As its name suggests, Max Traction tyres offer the highest level of traction to take on those extreme off-road surfaces. The power of these wheels comes from their tough tread lugs and huge sizes. Often called "mud tyres", these wheels can work their way through soft, muddy and slippery, rocky surfaces that may otherwise be difficult to grip. 
These wheels are ideal for extreme off-roaders but are also often chosen by drivers who prefer the loud and aggressive look of the wheels. Choosing these tyres than can not only be a matter of functionality but also of preference and style. Take note, however, that these wheels are much pricier than the other two types, so choosing them simply for aesthetic purposes may cost you a pretty penny. 
Four-wheel drives are indeed excellent vehicle—but only when they've got the right wheels on them. Make sure you pick the right wheels for your ride to suit your needs and budget in order to get the most out of your 4WD.