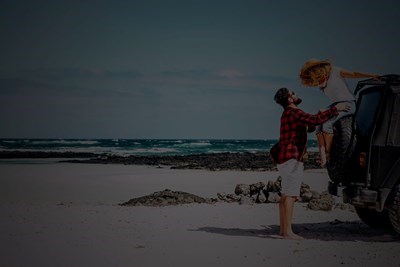 Find Cheap BFGoodrich ADVANTAGE T/A SUV Tyres
Find the best BFGoodrich ADVANTAGE T/A SUV Tyre deals from stores near you
Australia's #1 booking site
For car services & tyres
Book now, pay later
Interest-free payments
Transparent prices
No commissions
The BFGoodrich ADVANTAGE T/A SUV is made 20 sizes in 15, 16, 17, 18 and 20 inch options. Prices range from $169.00 to $335.00 depending on size and location in Australia.
BFGoodrich ADVANTAGE T/A SUV Tyres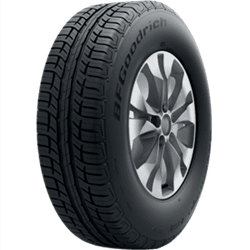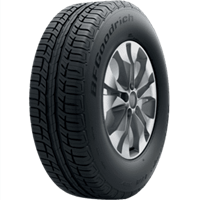 Thank you for your tyre review.
For your chance to win a $500 towards your next purchase with Auto Hero, simply review your recent experience with us. Click the buttons below to leave your review!
I truly value your opinion. It's vital to make sure we can continue to improve our service in the future.
Regards, Matt Customer success www.autohero.com.au
Your enquiry has been sent to local dealers
---
Need something else for your car?
Get quotes from mechanics
Logbook service, brake repairs and more
Need wiper blades?

Buy premium wiper blades for your car
Compare vehicle loans
Compare loans from 70+ lenders
Get Quotes On This Tyre
Local tyre stores will reply with their best deals.
About BFGoodrich ADVANTAGE T/A SUV Tyres
Offers a smooth everyday drive. Make your own way in every driving situation thanks to the strong tyre structure of the BFGoodrich Advantage T/A SUV tyre. Take to the streets with excellent control due to the enhanced tread design featuring linked tread blocks and shoulder and feel safe knowing the Advantage T/A SUV handles any weather with unshakable grip.


BFGoodrich ADVANTAGE T/A SUV Sizes
Pattern Name
Size
Load
Speed
Runflat
Price
Get Quote
15 inch Options
ADVANTAGE T/A SUV
205/70R15
96
T
No
Contact for Pricing
ADVANTAGE T/A SUV
215/70R15
98
T
No
Contact for Pricing
ADVANTAGE T/A SUV
225/70R15
100
T
No
Contact for Pricing
ADVANTAGE T/A SUV
235/70R15
103
T
No
Contact for Pricing
ADVANTAGE T/A SUV
235/75R15
109
T
No
From $250
ADVANTAGE T/A SUV
255/70R15
108
T
No
Contact for Pricing
16 inch Options
ADVANTAGE T/A SUV
215/65R16
98
T
No
Contact for Pricing
ADVANTAGE T/A SUV
215/70R16
100
T
No
From $169
ADVANTAGE T/A SUV
225/70R16
103
T
No
From $215
ADVANTAGE T/A SUV
245/70R16
111
T
No
From $189
ADVANTAGE T/A SUV
265/70R16
112
T
No
Contact for Pricing
ADVANTAGE T/A SUV
265/75R16
116
T
No
Contact for Pricing
17 inch Options
ADVANTAGE T/A SUV
225/65R17
102
H
No
From $189
ADVANTAGE T/A SUV
235/60R17
102
H
No
From $169
ADVANTAGE T/A SUV
245/65R17
107
T
No
From $335
ADVANTAGE T/A SUV
265/65R17
112
H
No
Contact for Pricing
18 inch Options
ADVANTAGE T/A SUV
235/55R18
104
H
No
Contact for Pricing
ADVANTAGE T/A SUV
235/65R18
106
H
No
Contact for Pricing
ADVANTAGE T/A SUV
265/60R18
110
H
No
Contact for Pricing
20 inch Options
ADVANTAGE T/A SUV
235/55R20
102
H
No
Contact for Pricing