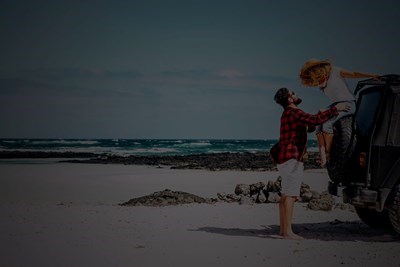 Find Cheap Bridgestone TURANZA SERENITY PLUS Tyres
Find the best Bridgestone TURANZA SERENITY PLUS Tyre deals from stores near you
Australia's #1 booking site
For car services & tyres
Book now, pay later
Interest-free payments
Transparent prices
No commissions
The Bridgestone TURANZA SERENITY PLUS is made 33 sizes in 14, 15, 16, 17, 18 and 19 inch options. Prices range from $115.00 to $365.00 depending on size and location in Australia.
Bridgestone TURANZA SERENITY PLUS Tyres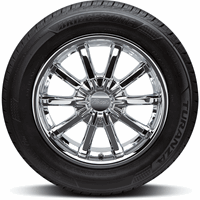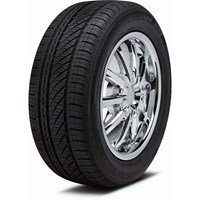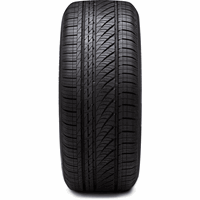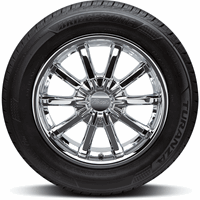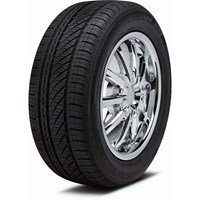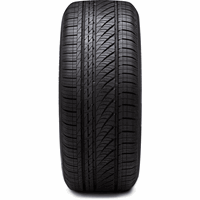 100% of reviewers would buy this tyre again
Thank you for your tyre review.
For your chance to win a $500 towards your next purchase with Auto Hero, simply review your recent experience with us. Click the buttons below to leave your review!
I truly value your opinion. It's vital to make sure we can continue to improve our service in the future.
Regards, Tim Ioramo Customer success www.autohero.com.au
Get Quotes On This Tyre
Local tyre stores will reply with their best deals.
Turanza Serenity Plus is the result of the latest advances in tyre technology. With outstanding grip in the wet plus ride comfort, it's the first choice for safety without compromising on driving pleasure.
Ultimate in ride comfort and low road noise
Enhanced safety in both wet and dry conditions
Longer wear life
Exceptional handling in hazardous, wet condition

Bridgestone TURANZA SERENITY PLUS Reviews
19 reviews
What other drivers are saying

Duncan, 17 Feb 2021
2002 Holden Berlina
Better than most premium brands! My new favourite tyre!
Very durable. There is a reason these are Bridgestone best selling tyre (at the time I bought them). They last and last and I am not a soft driver, gravel roads, and live up in the hills and my car is a v8. What can I say, better handling than similar priced tyres I had on larger rims that was wider and lower profile. Quieter too and hook up in wet and dry like premium brands. I forecast I will get 50,000km.

Daniel, 08 Aug 2020
2018 Volvo V60
Purchased for M+S
Haven't had them for long and certainly a little more slippery than the performance tires they replaced but wanted the four season so happy to compromise

Rodney, 06 Nov 2019
2012 Honda Civic
Very happy
One of the few tyres I've had in 40 years that has proved true to label for the Km of wear and handling. More road noise than softer tyres but great wear. Only now, at nearly 80,000 km, is there a light noise coming from 'feathering' in the wear on the tyres yet still shedding the water and handling well on the road.

Ahror, 09 Jul 2019
2008 Toyota Camry
Excellent
Excellent tyres, value for money, excellent grip even on wet surface, Reliable, Highly recommend!

Ahror, 09 Jul 2019
2008 Toyota Camry
Excellent
Excellent tyres, low noice, excellent grip even on wet surface, bridgestone quality, reliable, comes with 50k warranty,

Ian Felstead, 09 Jul 2019
2012 Mazda 3
Top tyre, everything they said!
Only very new, but very satisfied with handling, braking and wet weather performance. Much better than original tyres.

Anthony, 09 Jul 2019
2008 Mercedes C220cdi
Turanza Serenityi
The tyres were noticeably quieter and perform far better than expected.
Fahad Malik, 13 Dec 2018
2012 Toyota Camry
Fantastic Tyre - Good quality
Getting a new set of tyres replaced for my toyota camry , without any second thought i am using my Serenity Plus again for my car. The car runs really smooth and no noise and most importantly they lasts long. Will definitely recommend to use them if you want to keep you and your loved ones safe.
Emma 82, 01 Jan 2018
2007 Suzuki SX4
Great tyres
Took advantage of Bridgestone‰Ûªs buy 3 get the 4th free sale when really all I needed was to replace a punctured tyre as I had 3 Bridgestone Ecopias already on. The first drive I noticed the difference. The 4 serenity plus tyres are so much more quieter and I feel my Suzuki SX4 just gliding on the surface of the road. Only just got them so will test it out further when I get the chance.

Aether L, 17 Dec 2017
2012 Mitsubishi Lancer
As advertised
The tyres are as advertised. They provide a much quieter ride when compared with factory tyres or even sporty tyres like the Bridgestone Potenza range. They are mildly more comfortable than other tyres though not substantially so. They provide sufficient grip on wet and dry roads though can lose grip with an aggressive acceleration on wet roads (cornering seems to be fine).
Burgo, 21 Nov 2017
Ford falcon xr6 ute
Good all round tyre
Placed these tyres on my ute and travelled 3000 k s the ute is light in the back so I needed tyres that would grip in all weather they are a good all round tyre with minimum road noise tried to fish tail it at roundabouts in the wet but they hung on too well.
paddington, 15 Nov 2017
Mazda 3
Less noise more grip
Modern Mazdas are great cars but their road noise is worse than a 323 hatchback with a rusty roofrack. A set of Bridgestone Serenity Plus (thankyou Mr. Cantstanya) will reduce the road noise to a more gentle roar while the handling seems much much sharper. Have not yet tested them in really wet conditions but the grip feels great.
Puss-cat, 25 Jul 2017
2002 Ford Falcon
Truth in advertising - they are very quiet!
I bought these tyres for an aging Ford Falcon that was fitted with some outdated "Mystique Blue-Streak" hoops of teflon. Not much of a comparison to be made. The cheap no-name tyres were hard and noisy. They let the rear of the car break away in the wet with minimal acceleration in corners. Even with a fair amount of tread left. They were the worst tyres I've ever driven on.With the new Serenity Plus all I can hear is a wheel bearing I'd never heard before and another noise I'm unsure about. The difference cornering in the wet has been like night and day, I've not managed to break the rear away yet. Although I'm not that much of a risk taker I can say the grip is all you need for a luxo-barge.The added bonus is that I can enjoy my music and audio books at all speeds without having to turn the volume up, especially in 110km zones.
Troy, 18 Jul 2017
Mitsubishi Lancer
Great all round tyres
Purchased 4 new from Bridgestone and took advantage of the 4th for $10 promo. Amazing grip in all conditions, especially the wet where they truly excel. On the road, they are a lot quieter than the original tyres on the car (Yokohama) and fuel economy seems to be about the same. Highly recommend
Mat1311, 15 Jul 2017
Toyota Aurion
Quiet, Comfortable and with good road holding
I replaced some Achilles tyres that had cracked sidewalls (apparently a common issue so buyer beware on that brand). The Serenity's are a great tyre - quiet and grippy with with better comfort than the Achilles - I highly recommend anyone looking for a replacement tyre to go with the Serenity

Bridgestone TURANZA SERENITY PLUS Sizes
Pattern Name
Size
Load
Speed
Runflat
Get Price
14 inch Options
TURANZA SERENITY PLUS
175/65R14
82
H
No
Get Quotes
TURANZA SERENITY PLUS
185/65R14
86
H
No
Get Quotes
15 inch Options
TURANZA SERENITY PLUS
195/65R15
91
H
No
Get Quotes
TURANZA SERENITY PLUS
205/65R15
94
H
No
Get Quotes
TURANZA SERENITY PLUS
195/60R15
88
H
No
Get Quotes
TURANZA SERENITY PLUS
195/60R15
88
V
No
Get Quotes
TURANZA SERENITY PLUS
185/60R15
84
H
No
Get Quotes
TURANZA SERENITY PLUS
185/55R15
86
V
No
Get Quotes
TURANZA SERENITY PLUS
185/65R15
88
H
No
Get Quotes
TURANZA SERENITY PLUS
175/65R15
82
H
No
Get Quotes
16 inch Options
TURANZA SERENITY PLUS
225/55R16
95
V
No
Get Quotes
TURANZA SERENITY PLUS
205/55R16
91
H
No
Get Quotes
TURANZA SERENITY PLUS
215/60R16
0
No
Get Quotes
TURANZA SERENITY PLUS
205/60R16
92
V
No
Get Quotes
TURANZA SERENITY PLUS
205/55R16
91
V
No
Get Quotes
TURANZA SERENITY PLUS
205/60R16
92
H
No
Get Quotes
TURANZA SERENITY PLUS
215/60R16
95
V
No
Get Quotes
17 inch Options
TURANZA SERENITY PLUS
215/50R17
95
V
No
Get Quotes
TURANZA SERENITY PLUS
225/45R17
91
W
No
Get Quotes
TURANZA SERENITY PLUS
225/50R17
94
W
No
Get Quotes
TURANZA SERENITY PLUS
205/50R17
93
V
No
Get Quotes
TURANZA SERENITY PLUS
235/45R17
94
W
No
Get Quotes
TURANZA SERENITY PLUS
225/55R17
97
W
No
Get Quotes
TURANZA SERENITY PLUS
215/55R17
94
v
No
Get Quotes
TURANZA SERENITY PLUS
215/55R17
98
V
No
Get Quotes
TURANZA SERENITY PLUS
215/45R17
91
W
No
Get Quotes
TURANZA SERENITY PLUS
225/50R17
98
W
No
Get Quotes
TURANZA SERENITY PLUS
225/45R17
94
W
No
Get Quotes
18 inch Options
TURANZA SERENITY PLUS
235/40R18
95
W
No
Get Quotes
TURANZA SERENITY PLUS
245/45R18
100
W
No
Get Quotes
TURANZA SERENITY PLUS
245/40R18
97
W
No
Get Quotes
TURANZA SERENITY PLUS
225/40R18
92
W
No
Get Quotes
19 inch Options
TURANZA SERENITY PLUS
245/40R19
98
W
No
Get Quotes