There's something about a river cascading off a rocky ledge that sets our hearts aflutter.
The combination of violence and beauty are one thing, but then on a hot day the spray can be cooling and where there's water, there's usually plenty of plant and animal life. The pools under most Australian waterfalls are unsuitable for swimming (all those unpredictable currents, not to mention hidden and falling objects) but if you just want to go for a nice drive, followed by a pleasant walk and finish with a spectacular cataract, here are five for your bucket list.
Trentham Falls, Victoria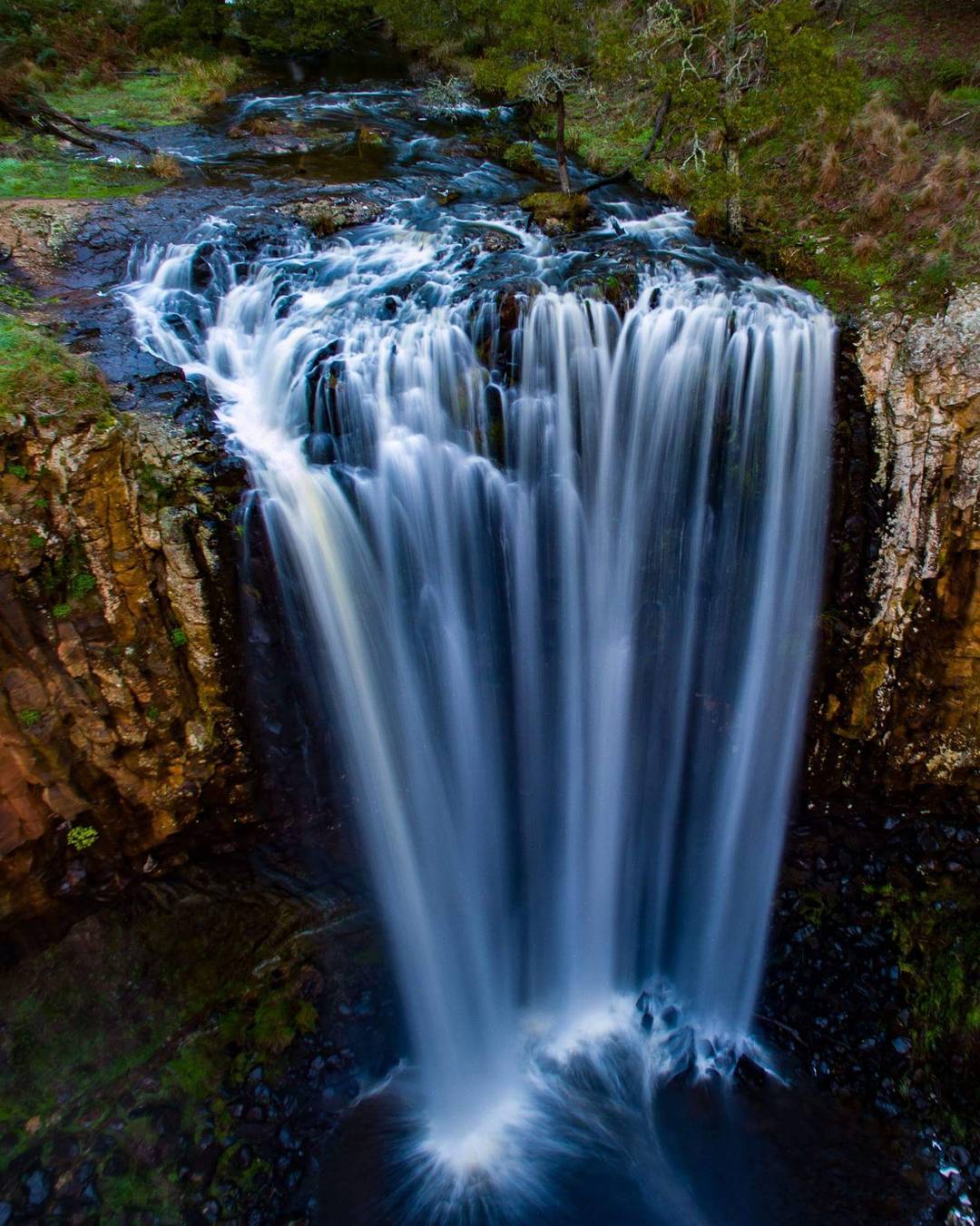 Daylesford and Hepburn Springs are natural getaways for anyone wanting to drive out of Melbourne, but on the way don't forget to stop at Trentham Falls. It's just a short walk from the car park in the reserve, and you'll see the Coliban River plunging 32 metres onto the rocks below. The nearby town of Trentham is postcard-perfect and becoming a real Mecca for foodie adventurers.
Russell Falls, Tasmania

Drive and hour west of Hobart to Mt Field National Park and you'll find Russell Falls with its pretty dual-levels on shelves of rock and water cascading over them like a bride's veil. The boardwalk through old-growth rainforest and tree ferns is spectacular enough during the day, but at night it is light by hundreds of glow worms. Take a bit more time and keep walking to nearby Horseshoe and Lady Barron Falls to complete a perfect outing.
Alligator Gorge, South Australia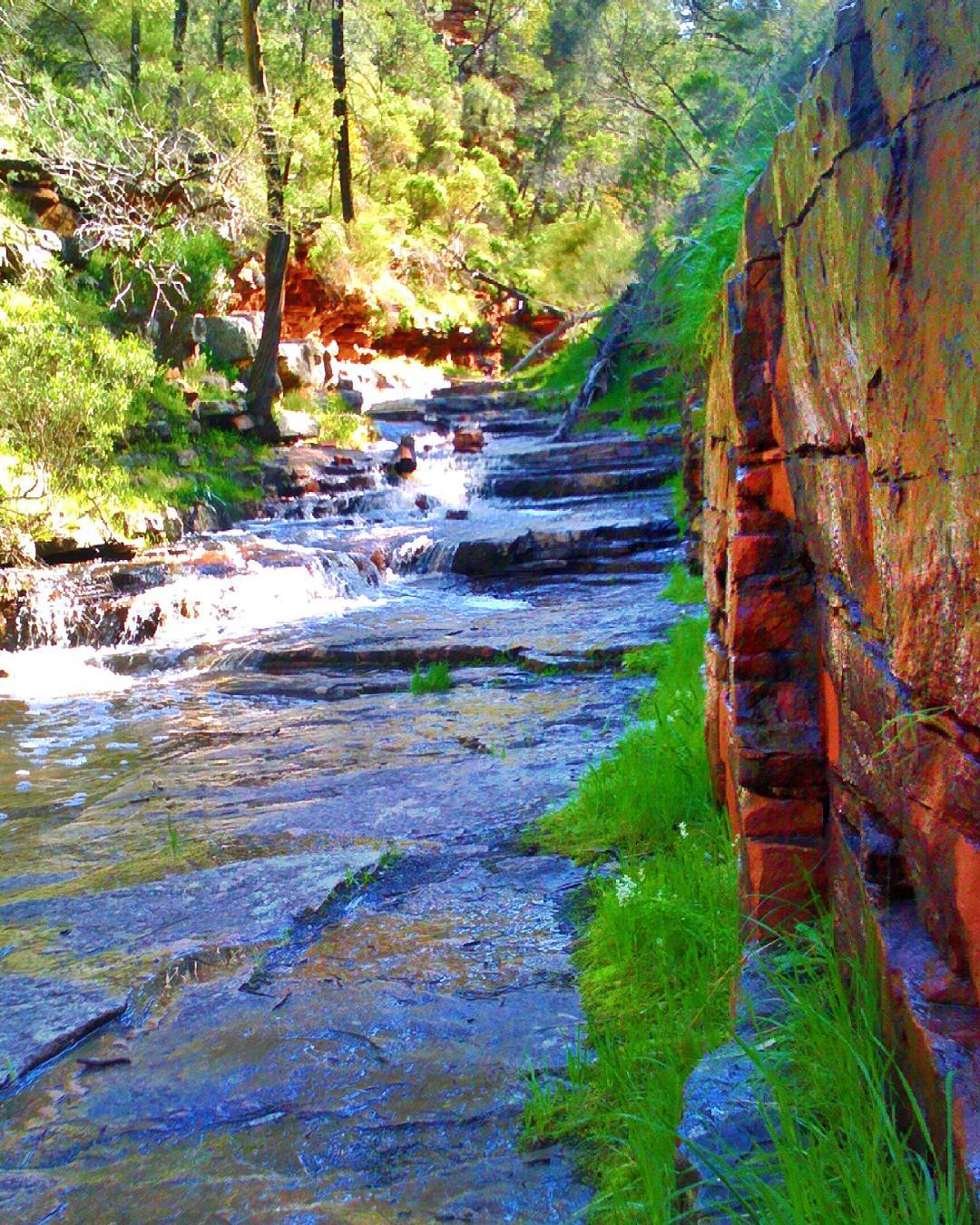 While there are a number of beautiful waterfalls near Adelaide such as those in the Morialta Conservation Reserve, if you want to drive further afield head for the Mount Remarkable National Park in the Flinders Ranges. There's a cracking four-hour hike through Alligator Gorge and as well as some haunting rock formations where you'll find The Terraces, a series of shallow sandstone ledges where, after a bit of rain, the water cascades gently for 50 metres or so. And like the rest of Australia, there's not an alligator insight.
Ebor Falls, NSW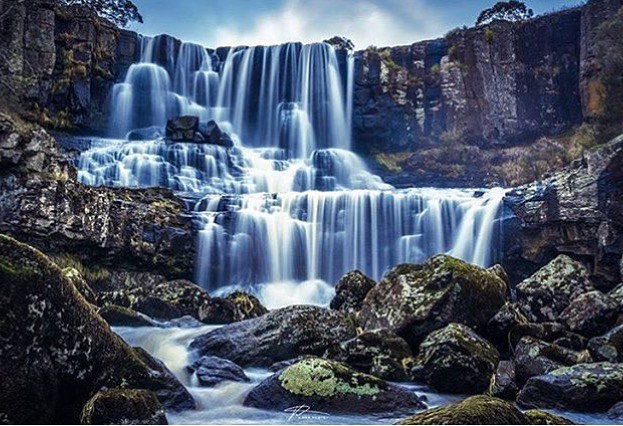 Waterfall Way in northern NSW between Coffs Harbour and Armidale is a drive worth doing in itself, but you'll definitely want to stop at Ebor Falls. It's part of Guy Fawkes River National Park and from the upper viewing platform, you'll see the river plunge 100 metres or more over two waterfalls to the pool below. The walk to the lower platform is pretty easy and suitable for kids, and the nearby town has a cafe and a pub.
Wallaman Falls, Queensland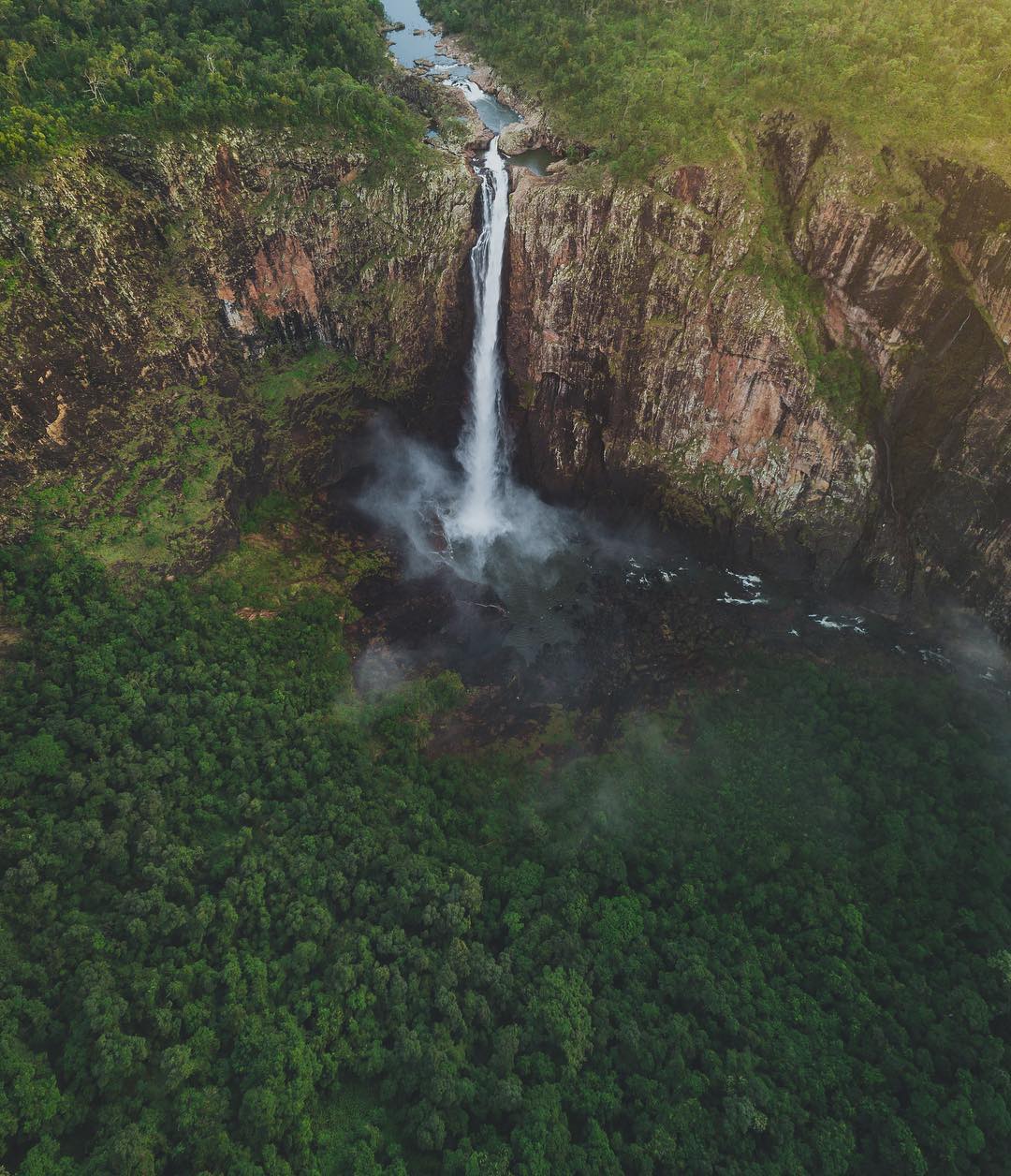 Another one that's a bit off the beaten track but if you're travelling in FNQ and want something a bit different to beaches and coral reefs, Wallaman Falls is well worth the hour's drive inland from Ingham. At 268 metres this is Australia's highest single-drop waterfall, and the misty rainbows created by Stony Creek's vertiginous plunge are simply mesmerizing. There's a short 800-metre walk and a longer 3.2km hike through the lovely rainforest and you might just glimpse a platypus or even a cassowary.
Need New tyres for your road trip?
We have tyres available all over Australia in Sydney, Melbourne, Brisbane, Perth, Canberra, Cairns, Darwin, Adelaide and Hobart – but if you're looking for the best price for a Kumho tyre, you'll find it here on AutoHero.com.au!