A Stolen Audi R8  was stolen from the owner's house in Newcastle Australia on the 20th of December 2020, Reports suggest the man ran was running away from police after being stopped from an RBT  ( Random Breath Testing) on Scenic Drive. breaking into houses, jumping fences, and hiding from the police.
When he reached one house, he discovered the keys to our Audi R8 parked in the garage. This is the full dashcam footage of the gut-wrenching 30-minute joyride he took before damaging the car beyond repair and dumping it at a property in Windale.
It is an absolute miracle no one was injured with the erratic way this lowlife was driving this Supercar, The owners were fortunate enough to find the car with the help of the Facebook community. Over $100k in damages.
The aftermath.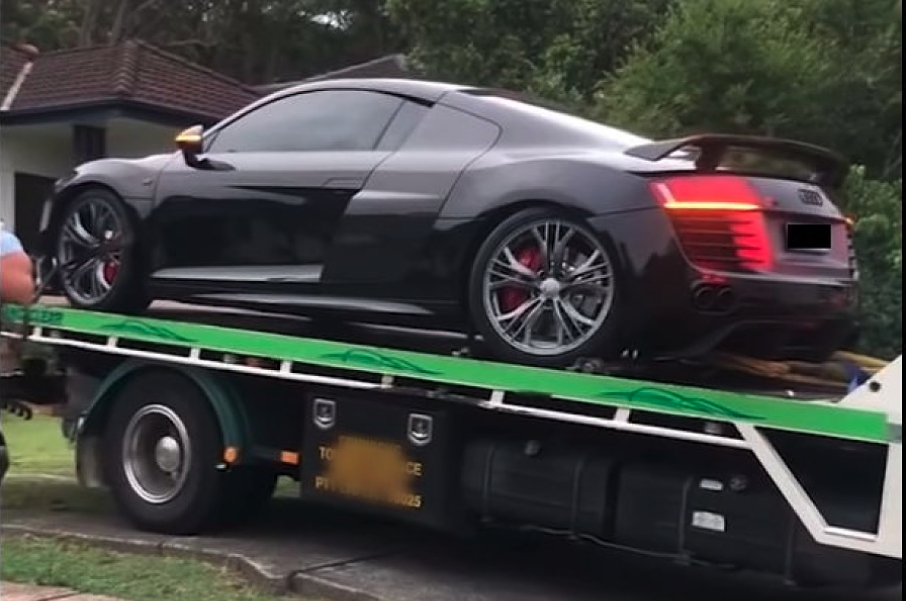 What are your thoughts? Leave your comments below.
I think you'll agree the car was lucky to make it through without being a major crash or a fatal accident. We read online the owner was insured.
Need your car serviced? Lets us find you the best deal from local mechanics.