Introducing SMS Quoting for Auto Hero members.
As you may have seen earlier this month, Auto Hero successfully introduced SMS as a key part of selling tyres in 2020 by delivering all quotes to the public directly to their mobile phones.
Why are we using SMS?
Faster response times to customers.
Higher open rates over email.
Avoids quotes going to spam folders.
Win more deals.
Better customer service.
"SMS have been incredibly successful with 98% of quotes being opened"
How will we use SMS in the future?
This success has made us aware of how important it is that we use SMS for other quoting tasks for tyre dealers.
From June onwards you can opt in to:
Receive SMS alerts to for sales leads and quote fast from your mobile.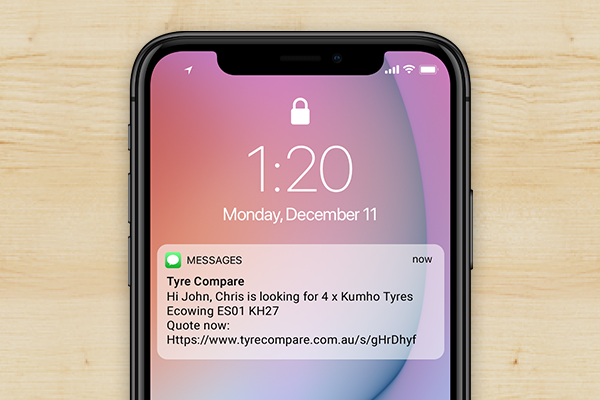 2. SMS Alerts for all your enquiries on your live ads, book customers in from your mobile.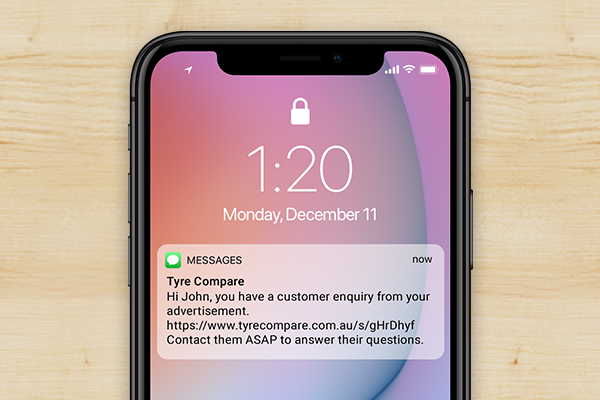 FAQ's
Q. How many SMS will you receive per day?
A. We estimate 1-2 per day, your phone will not be overrun, you can opt-out or limit the SMS you receive to business hours only.
Q. Is there tracking with SMS like with email?
A. Yes, we designed a tracking method for the SMS so you will know the open rates and times.
Q. How much is it going to cost me?
A. There is no charge for Auto Hero members.
Q. What do I need to do to get SMS alert too?
A. Reply back with the best mobile number and we can keep you updated instantly with all quotes.
Any questions?
Please let me know.
Regards
Matt Banks
Customer Service
M:0415 767 767