Over a decade since Richard Hammond pitted a Bugatti Veyron against the Eurofighter Typhoon, Top Gear has decided to recapture the magic with yet another batshit crazy drag race – McLaren Speedtail vs F-35 Fighter Jet.
Representing team Top Gear in the four-wheeled vehicle was none other than Chris Harris. With a modified M840T and a hybrid powertrain, the McLaren Speedtail is capable of producing 1,036 horsepower – and reaching speeds of 250 mph (402.3 km/h). Impressive… for a terrestrial motor.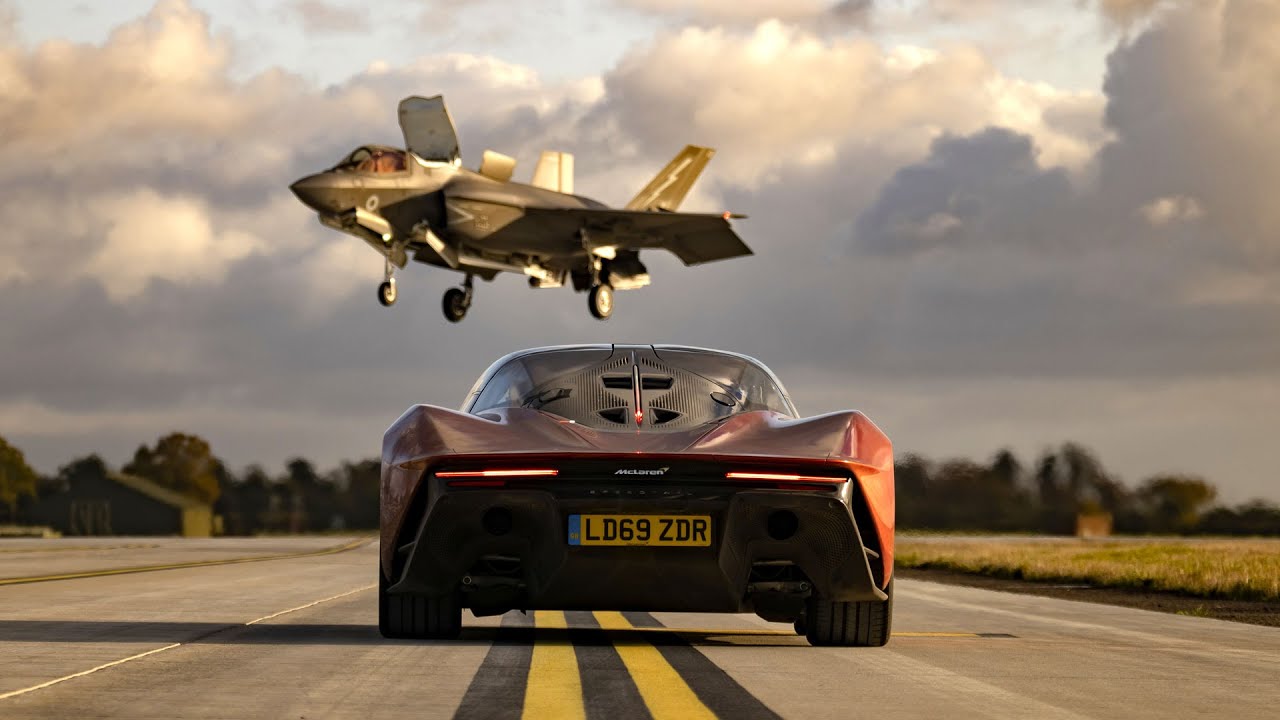 On team Royal Air Force was a young pilot in the cockpit of your standard issue F-35 Fighter Jet. And by "standard issue", we mean one of the most advanced military air crafts of this era. Capable of clocking speeds up to 1,200 mph (1,931.2 km/h), the F-35 is "100 million quid worth of kit", as Paddy McGuinness so eloquently phrased it; before pointing at the "2 million quid" McLaren and calling it "chicken feed".
This race ends exactly how you'd imagine, despite the fact the McLaren had a slight advantage on manoeuvring those tighter corners. As you'll see for yourself, the F-35's speed proved far too great an advantage – but it's a good laugh to watch all the same.
Check out the full McLaren Speedtail vs F-35 Fighter Jet drag race below.