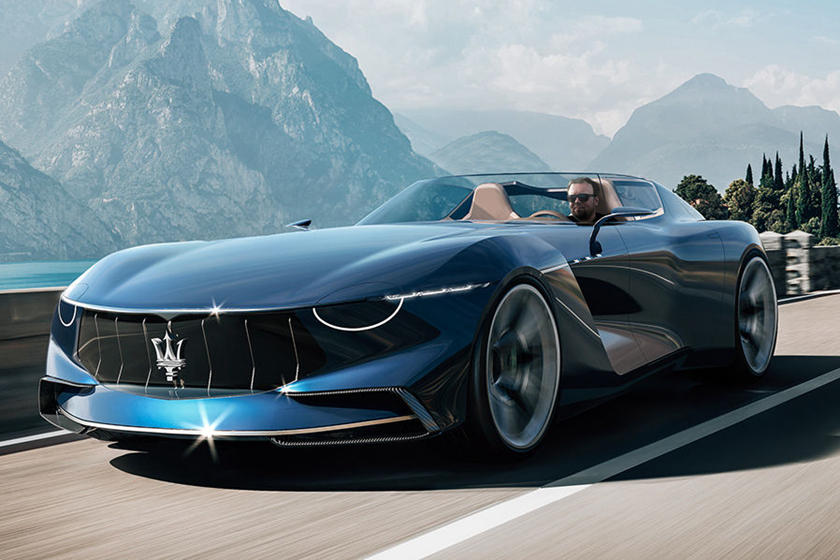 It makes the MC20 look bland by comparison.
With its sleek styling and impressive performance, the Maserati MC20 marks the start of an exciting new era for the Italian automaker. A recent render also showed how the MC20 could look even better as a convertible. This new concept design by Samuele Errico Piccarini makes the MC20 look comparatively bland, however. It's even been approved by Fiat Chrysler.
Dubbed the Maserati GranTurismo Targa, the concept envisions what the next-generation GranTurismo could look like in 2025. It was designed in collaboration with FCA as part of the artist's Transportation Design degree at IED Turin. We think you'll agree it looks sensational.
Taking inspiration from the classic Maserati 5000GT, the stunning GranTurismo Targa features a floating roof design incorporating a removable targa roof, a long sporty hood, and front-engine layout in contrast to the mid-engined MC20 that results in some stunning proportions. As shown in design sketches, the artist wanted to make the concept luxurious and sporty while also harking back to Maserati's heritage.
A prominent grille with vertical slats dominates the front, flanked by slim LED headlights with semi-circular daytime running lights. At the back, the gorgeous concept looks very striking thanks to its full-width light bar, flared fenders, a clear glass trunk lid, and two large exhaust outlets.