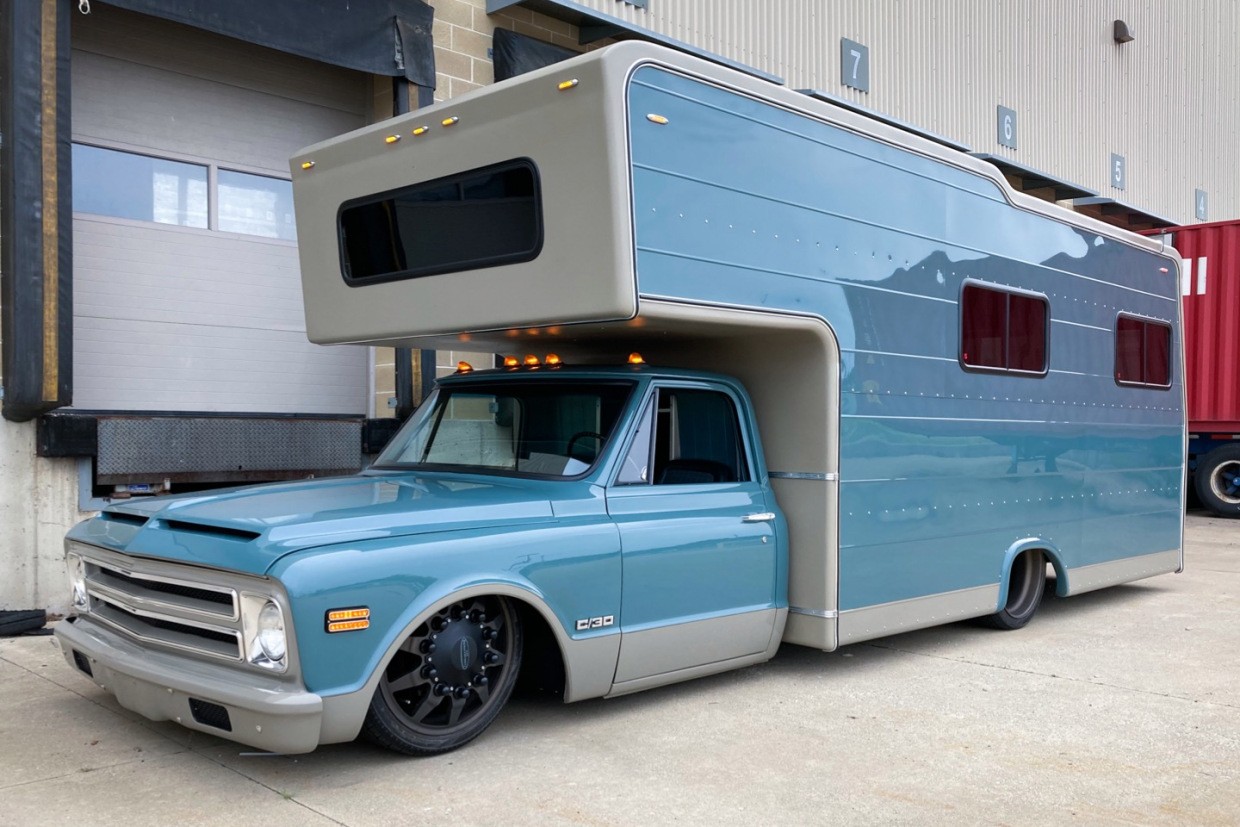 This 1972 Chevrolet C30 is a Franklin Coach camper that was modified by River City Rods of Davenport, Iowa over a period of six months in 2017, and was acquired by the seller following its debut at SEMA in 2017. The truck is finished in blue and silver with custom aluminum paneling over black upholstery, while the camper features a themed bar with salvaged wood paneling as well as laser-cut copper and steel trim. Power is from an LS-based 6.0-liter V8 that features Holley electronic fuel injection and is linked to a 4L70E automatic transmission and a custom-width Ford 9″ rear axle. Additional equipment include a air-ride setup with twin compressors and an AccuAir controller, 22″ wheels, Wilwood front brakes, a custom audio-visual system, and more. This C30 is offered by the selling dealer with a clean Ohio title listing it under its Franklin Coach serial number.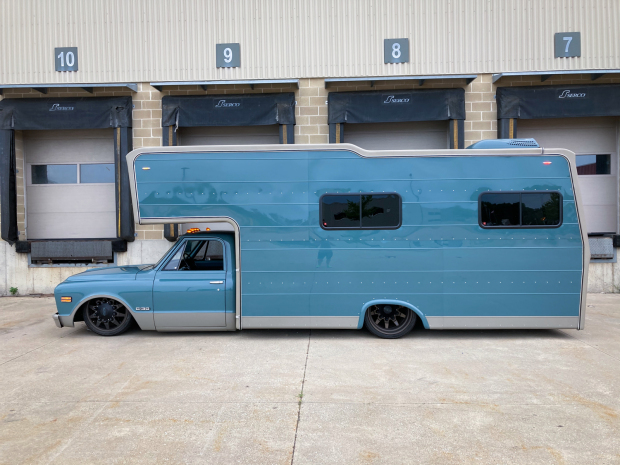 The camper was reskinned with custom aluminum panels and fitted with tempered and tinted Hehr 7900-series windows, while the cab was refinished in Hyundai Matrix Blue paint with silver accents to match. Other custom touches include a pair of low-profile hood scoops, billet taillight housings, aluminum door handles from GSI Machine and Fabrication, and Alumicraft grilles.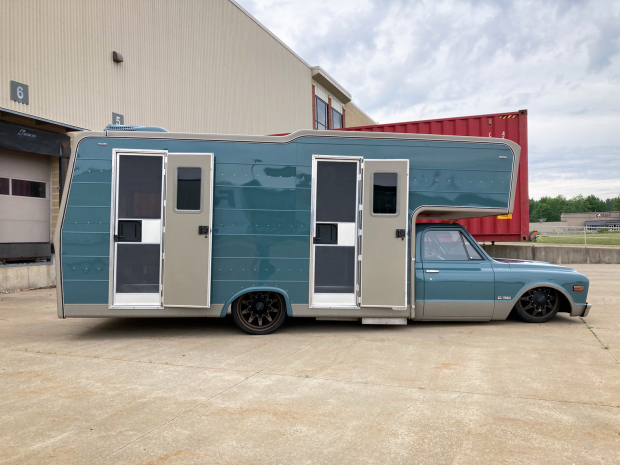 323 Duallysportz Slice wheels measure 22″x8.5″ and wear 305/30 Lionhart tires. Four-piston Wilwood front brakes are joined by those from a Ford F-450 in the rear, with all actuated by a Baer Remaster system. The truck can be raised up to 9″ on custom-made front suspension including GSI Fabrication control arms and Ridetech ShockWave air springs as well as a rear end with a GSI Fabrication four-link setup and Goodyear airbags. The frame has been bridge-notched, and Monroe shocks are fitted all around.